Do's and don'ts of your hair preparation and extensions insights from an expert for your wedding day!
(Image caption: RPZL extensions)
Whether you're an engaged bride-to-be or simply looking to learn more about hair extensions, we've got you! Read on if you're dying for longer locks but can't seem to get your hair to that dream length no matter what you try.
Wedding planning and budgeting can be stressful for a multitude of reasons, but planning your beauty prep shouldn't be one of them. It may seem intimidating with conflicting timelines out there to follow, so we sat down with a few of our favorite beauty industry experts to attempt to make the preparation a bit more fun and stress-free!
Many brides may look to longer locks for their big day. Whether it be for a voluminous high pony or glamorous waves, oftentimes we can't get our hair to the length we want it to in time. RPZL Founder, Lisa Richards gave us the inside scoop to ensure your bridal hair won't miss a beat! RPZL is revolutionizing the traditional hair extension industry through cutting-edge service delivery and a proprietary approach to technology and color-matching. They offer clip-in hair extensions, ponies, and braids online, plus up-dos and blowouts in their NYC salon.
This is also great advice for any major event you are prepping for, bachelorette, attending a wedding, dreamy vacation hair, baby shower, or simply to look your best for an interview.
Before deciding to move forward with extensions, you'll want to research a few lines to ensure you can afford the best fit for your look. Oftentimes, stylists less familiar with extensions can think they're doing the client a favor by ordering a cheaper option. Unfortunately, on the big day, the bride will be disappointed when the color doesn't match, or if it isn't real hair, it won't hold the style or curl.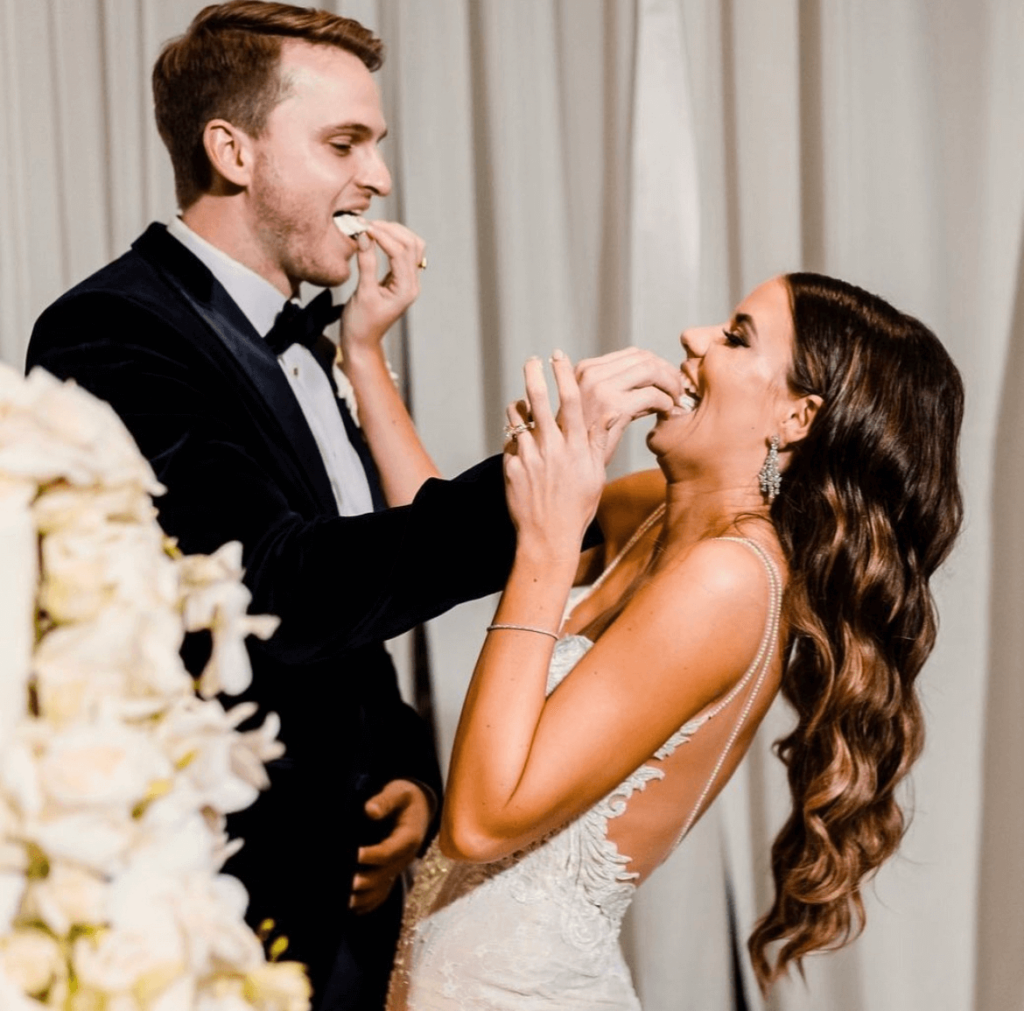 (Image caption: RPZL extensions)
Q. When should you begin the process?
A. The best time to get hair extensions before a wedding depends on the type of hair extension you want (which depends on your hair, your goals, and your lifestyle). It also comes down to what you feel most comfortable wearing and how long you want to wear them (temporary or more permanent)
If you are getting more permanent extensions (tape, keratin, hand-tied extensions) for the wedding, you should get them done at least one month prior to the wedding, I would call at least 2 months before your wedding to book a consultation to decide what extensions are best for you, have your stylist do a free customized color match and create a personalized timeline etc. You can also time your extensions and wear them for your shower, bachelorette party, and other wedding activities. The timeline for clip-in extensions is more flexible, but you should still consider testing them out at least two weeks in advance to make sure that you like them and that they make you feel beautiful!
Q. How to know if you are a candidate for extensions?
A. In summary, a good candidate for our hair extensions has hair that is the right length, (you need to be able to put in a ponytail), a lifestyle that complements having long hair, and is willing to incur the expense of quality extensions for quality results for the long term.
Q. What are the biggest differences in extension types?
A. There are different types of hair extensions that vary in application, texture, and longevity –some of the most common types that RPZL carries are:
1. Tape-in extensions: These are attached to your hair with premium adhesive tape and last for eight weeks.
2. Clip-in extensions: These are clipped to your hair and can be easily removed and reapplied.
3. Bonded extensions: These are fused to your hair using RPZL ultrasonic cold-fusion waves (we don't use damaging heat) and last for several months.
4. Hand-tied extensions: These are sewn to a thin weft of hair that is attached to your hair with beads or thread and lasts over a year
Q. What are some common hair extension mistakes to avoid?
Not using a hair extension company that uses 100% Remy human hair. 
Overlooking this can wind up in big-day disappointment when synthetic hair doesn't style or curl.
Choosing the wrong length. You will want to ensure the extensions are the perfect size for you, and if they're too long have your stylist trim them ahead of time.
Installing extensions too high.
Wearing too many extensions at once. Sleeping with clip-in extensions, you'll want to remove every night before bed. This will keep them cleaner and longer lasting.
Brushing your extensions aggressively, be gentle!
Using the wrong hair care products on them.
Not following a proper hair maintenance routine
Not brushing the hair extension from the root, which results in tangled roots.
Applying hair conditioner on the roots, makes the bond soft and weak.
Not washing hair as often, and as a result, greasy hair makes extensions soft and weak
Q. Do you dye the extensions or color match?
A. Since RPZL has our own 100% premium Remy hair extension line, we have hundreds of colors and lengths, so not only do we color match, but we fully customize and can use different colors throughout your hair.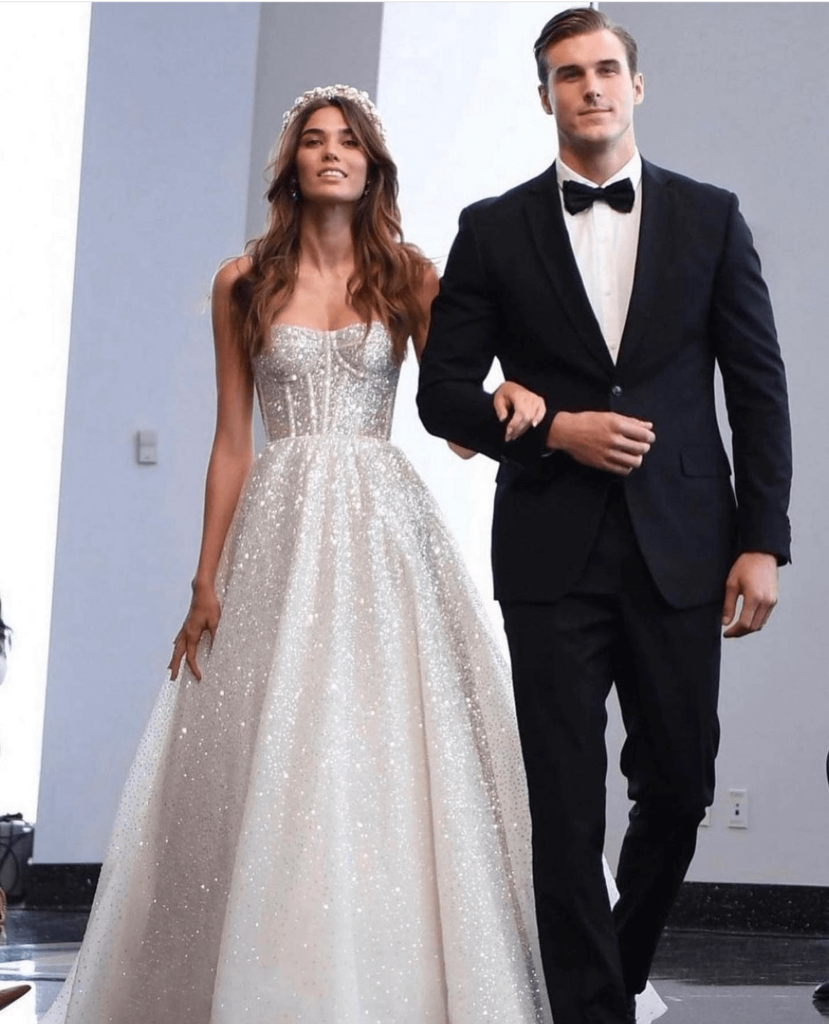 (Image caption: RPZL extensions)
Stay tuned for our next article on bridal beauty routines (skincare!) leading up to the big day.