Our favorite part about Princess Diana's look is that was known for her fashion experimentation and ability to adapt to different styles and trends. She was brave beyond her time and always looked elegant yet powerful. Never the wallflower, her style continues to inspire many people to this day, and hence why we are currently googling "polka dot shoulder pad dresses" as we speak. Thankfully, her style was timeless and we therefore, have recapped three style tips used by Princess Di that we can still use today!
Versatile Necklines: Diana was known for her ability to wear different necklines to suit her style and occasion. She often opted for off-the-shoulder, boat neck, or scoop necklines to accentuate her shoulders and collarbone. These necklines were versatile and flattering, allowing her to showcase her elegance and personal style.
Power Shoulders: Princess Diana was known for her fashion-forward approach, and one of her signature style elements was the power shoulder. She often wore structured blazers and dresses with padded shoulders, which added definition and confidence to her look. Power shoulders were a popular trend during the 1980s, and Diana embraced this style to exude strength and authority. Thankfully, shoulder pads are back and can be found in many blazers and dresses today!
Accessorizing with Belts: Diana frequently used belts around her waist and to add definition to her outfits. Whether it was a wide statement belt or a slim one, she strategically used belts to create an hourglass silhouette. Belts can be a simple yet effective way to transform an outfit and add a touch of elegance or trendiness.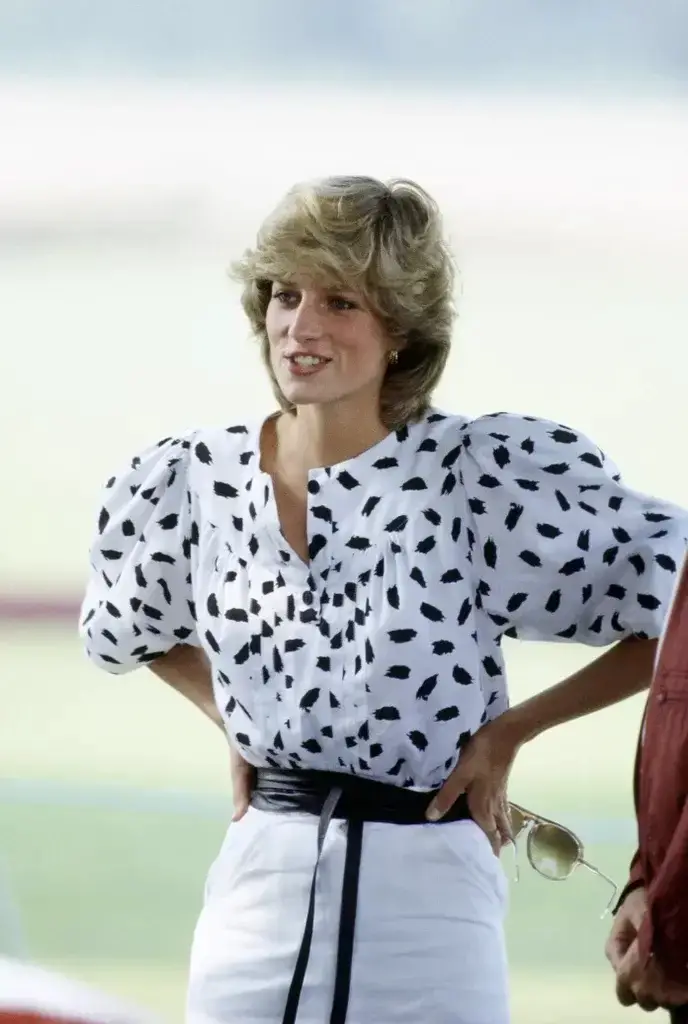 Image Source: Getty / Tim Graham
For more tips on royal etiquette, try our online course, The Duchess Effect, which teaches how to emulate the style, grace and poise or a duchess.