As we get through the season of road trips and long drives, it's time to reinvigorate your playlist to keep you entertained and engaged on the open road. Let's face it, the journey can be just as important as the destination, so why not make the most of your time behind the wheel with some hilarious, relatable, and downright engaging audio content? Whether you're cruising solo or have a car full of friends, audiobooks and podcasts are the ultimate travel companions. With topics ranging from pop culture and current events to self-care and personal growth, there's something for everyone. So buckle up, hit the gas, and get ready to laugh, learn, and be thoroughly entertained on your next summer road trip!
Mystery & Thrillers:
A good mystery is always a smart choice for road trips to keep you hooked, making time pass quickly. In a Dark, Dark Woods, by Ruth Ware, is an English-based mystery in which a relaxing weekend in the countryside turns into a suspenseful, psychological thriller. While this book is certainly riveting, what makes it really stand out is its narrator, Imogen Church, who is very engaging and charismatic."Imogen Church is a favorite narrator of mine for any England based mysteries," shares Becky Gregory, of Order of The Ink Drinkers.
Another thriller that kept us hooked all the way through is from the author of Tell Me Lies and Too Good to Be True. Carola Lovering's Can't Look Away is a sexy suspense novel about the kind of addictive, obsessive love that keeps you coming back—no matter how hard you try to look away.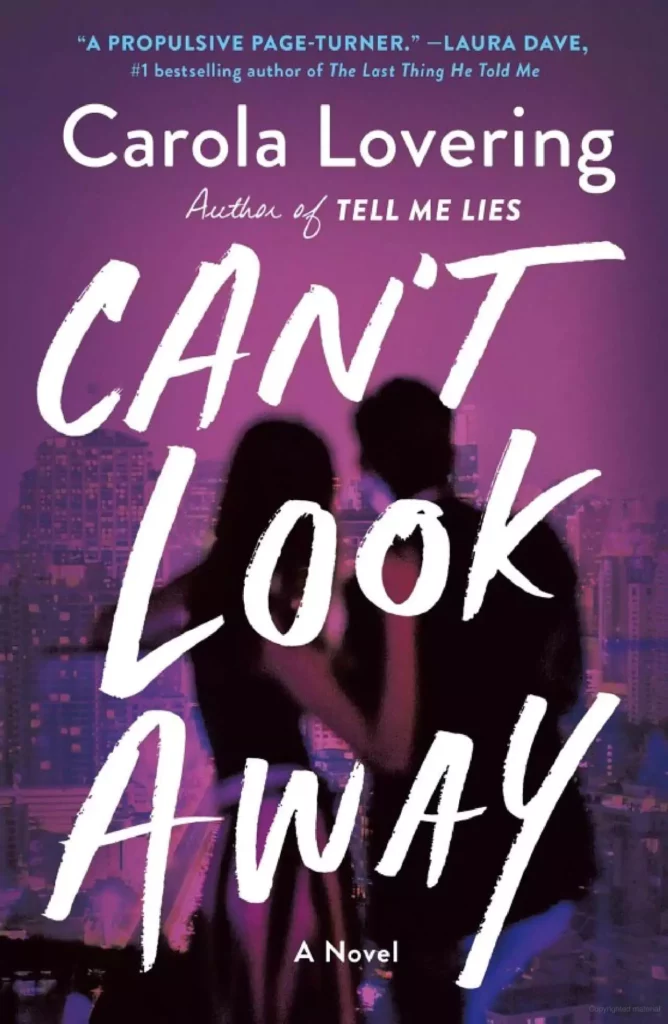 If horror is your thing, but podcasts seem more appealing, check out Last Podcast on the Left which covers all the horrors the world has to offer both imagined and real, from demons and slashers to cults and serial killers.
If you've crowdsourced recommendations to road trip podcasts, odds are someone has said to check out Crime Junkie. There's a reason this is such a popular recommendation! With more episodes than we can even count, this fan favorite covers true crime cases for the missing, murdered, the survived and so much more.
Pop Culture Power Pods & Books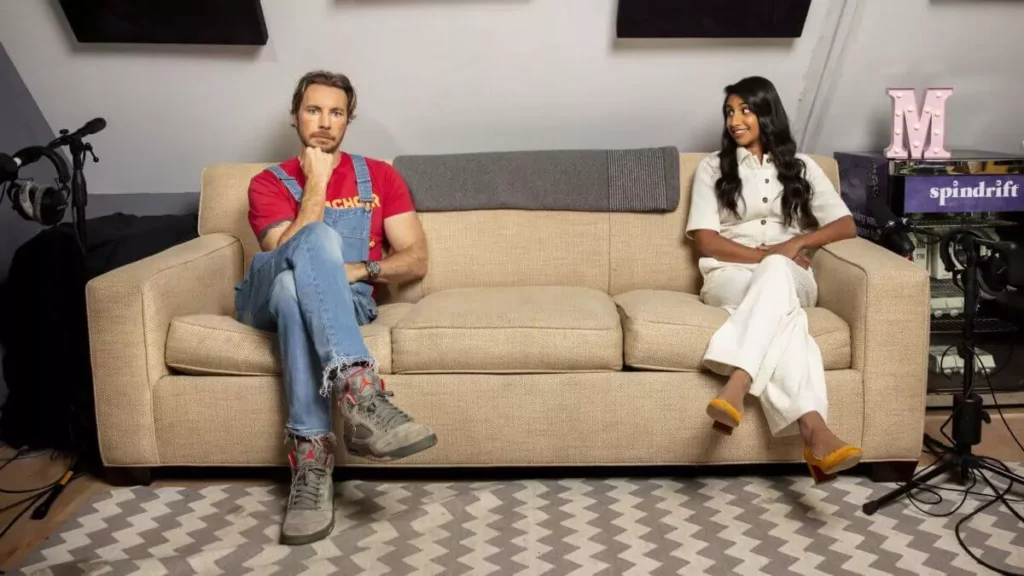 (Jay L. Clendenin / Los Angeles Times)
Armchair Expert has flown through the ranks with guests including everyone from Bill Gates to Gwen Stefani, Cousin Greg (Nicholas Braun), David Letterman and so, so many more. Dax Sherpherd and Monica Padman have an incredible way of creating interviews that are humorous, emotional and educational. They go deep into the inner workings of these individuals to see why they are the way they are. These interviews are relatable, insightful and pretty addicting.
One of the most popular podcasts today is Smartless, hosted by Will Arnett, Jason Bateman, and Sean Hayes. Each episode offers an interview with a different pop culture figure, including ones featuring Paul McCartney, Joe Biden, and Will Ferrell, among an endless A-list of others. However, in each episode of the podcast, two of the three hosts do not know who the guest will be until they come out and are forced to interview them to the best of their ability. This leads to fascinating and hilarious listens that are sure to keep you entertained for the entirety of your trip.
If you are a fan of Nirvana, the Foo Fighters, or of rock and roll history, it is hard to find a better book than The Storyteller: Tales of Life and Music, by Dave Grohl. Known as the "nicest guy in rock", Dave Grohl has one of the most interesting stories out there, first gaining notoriety as the drummer of Nirvana before starting another massively successful band in the Foo Fighters following the passing of Kurt Cobain. Grohl's story is unlike any other and his likeability is made obvious throughout the pages.
The Storyteller: Tales of Life and Music
After his long and storied career on television, Conan O'Brien has brought his talents to the podcasting world. In his podcast, Conan O'Brien Needs a Friend, the former writer, talk show host, and comedian interviews a wide range of celebrities, such as Harrison Ford, Michelle Obama, and John Mulaney. In each episode, O'Brien brings his iconic mix of wit and humor, creating captivating conversations with his guests. There is a seemingly infinite amount of major names to hear from in this podcast, allowing you to listen to episodes for ages before getting bored or tired.
RomComs for the lovers of love out there:
Looking for a story to get hooked on? We can't recommend this one enough. With almost ten years of next level love, Wynn and Harriet break up out of nowhere. The issue? Well, they do not want to ruin their annual best friend trip. Can they trick everyone into believing they are still as happy as ever? You'll have to tune in to find out.
Happy Place by Emily Henry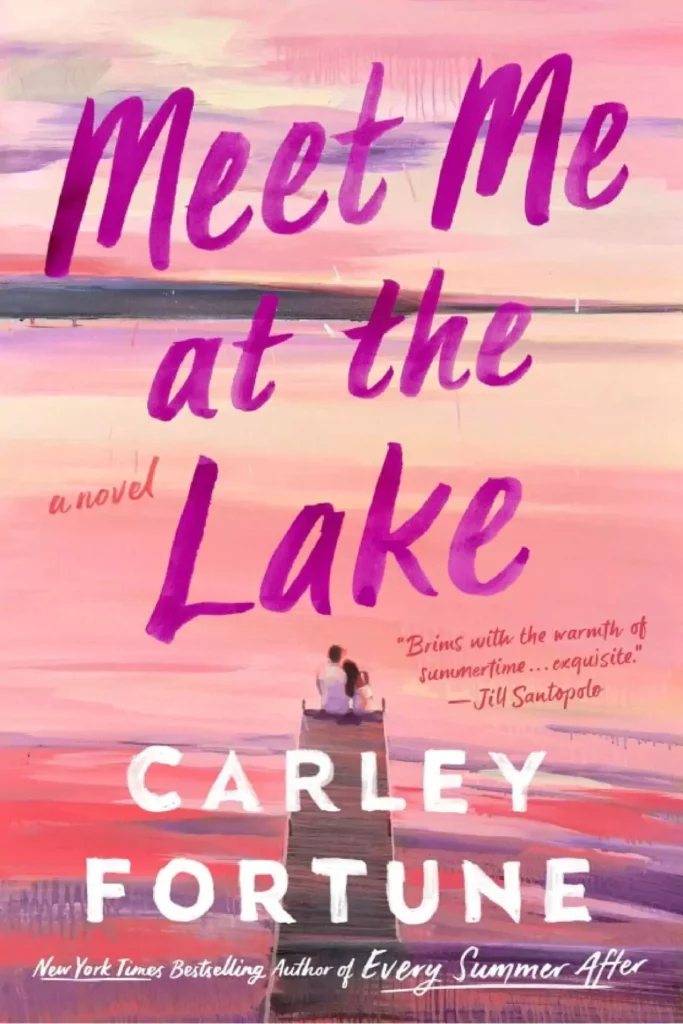 A random connection sends two strangers on a daylong adventure where they make a promise one keeps and the other breaks, with life-changing effects. Can you really be in-love after 24 hours with someone?
Meet Me At The Lake by Carley Fortune
For Self-Improvement:
Possibly the most popular self-improvement podcast comes in the form of On Purpose with Jay Shetty. In this series, Shetty, a #1 New York Times bestselling author and former monk, attempts to make the wisdom he's learned throughout his life go viral. Alternating his episodes between features of well-known individuals and his own advice on topics ranging from how to build trust to how to increase productivity, this podcast acts as a one-stop shop for all of your improvement needs.
One of the most notable self-help books in recent years is The Subtle Art of Not Giving a F*uck, written by Mark Manson. In it, Manson explores his belief of embracing life's struggles and is a departure from the traditional themes of the self-help industry. He explains that other books spew meaningless and unhelpful positivity. The author combats this mindset by calling his readers to find meaning in what is important to them and buying into values that they can control while doing their best to ignore those that they can't, such as popularity. If you are someone who is tired of hearing the same offering from typical self-improvement books, The Subtle Art of Not Giving a F*uck may be the book for you.
The Subtle Art of Not Giving a F*ck: A Counterintuitive Approach to Living a Good Life
If you are looking for a deeper dive into how your body and mind work together, it is definitely worth giving a look into Rob Dial's podcast, The Mindset Mentor. Dial blends neurology, neurobiology, psychology, early childhood development, and cognitive behavioral therapy so that his listeners can better understand their bodies and how to improve it. Most of his episodes are on the shorter side too, making them perfect for quick listens and not requiring much commitment to give it a try.