As wedding bells ring and love fills the air, one of the most joyous and cherished moments is when a bride-to-be asks her closest friends to stand beside her as bridesmaids. While the honor of being a bridesmaid alone is special, many brides are taking it a step further by delivering their heartfelt invitations in a truly delightful and memorable way—through thoughtful gifts sent via mail.
In this digital age, where virtual communication often prevails, the tangible act of receiving a gift in the mail brings an element of surprise and warmth that cannot be replicated. The excitement of opening a carefully wrapped package, the anticipation of discovering what lies inside, and the personal touch of a handwritten note all combine to create a moment of pure joy for both the bride and her dear friends.
These creative and adorable gifts serve as more than just invitations; they are tokens of appreciation, symbols of lifelong friendship, and expressions of gratitude. From personalized trinkets to carefully curated gift boxes, each present is crafted with love and tailored to reflect the unique bond shared between the bride and her chosen bridesmaids.
In this article, we will explore the art of asking friends to be bridesmaids through the mail, diving into creative gift ideas that are sure to bring smiles and happy tears. Discover how these meaningful gestures not only make the invitation more memorable but also set the tone for a wedding journey filled with love, laughter, and everlasting memories.
Timing: Before your save the dates go out, give your bridesmaids a heads up with a proper proposal! If they're going to be listed on the website, under the bridal party tab, be sure to have asked beforehand. Being in a wedding can get incredibly costly, be sure to give your bridesmaids a fair amount of time to plan and budget appropriately. If you're going to be asking for opinions, and looking for help, the sooner the better!  Be sure to order well in advance, if looking to customize any items as the personalization can take a few weeks. 
Budget: these can get out of hand, FAST! Make sure you decide on a budget and stick to it. It's easy to get carried away and want to keep buying, but important to decide out the gate if you're going for quantity or quality of gifts.
The gifts: Identify a few items your maids aren't likely to get themselves.
St. Tropez mini self tanner – give the gift of a quick tan! This mini size is perfect to throw in their bag, and a crowd favorite St. Tropez goes on smooth without appearing too streaky or orange. Self-tanner can be a luxury, especially the higher end brands, making it a great gift. The travel size is perfect in a pinch on a trip if you don't have time to do it beforehand.
Personalize it! There are oodles of options on Etsy, but we just love a personalized bridesmaid proposal. PhiloSophie's has a number of customized options from letterhead, tote bags, greeting cards, and mugs.
Artwork – Etsy portraits are sure to be treasured, pick your favorite photo of you and your bridesmaid and have a custom piece created for them.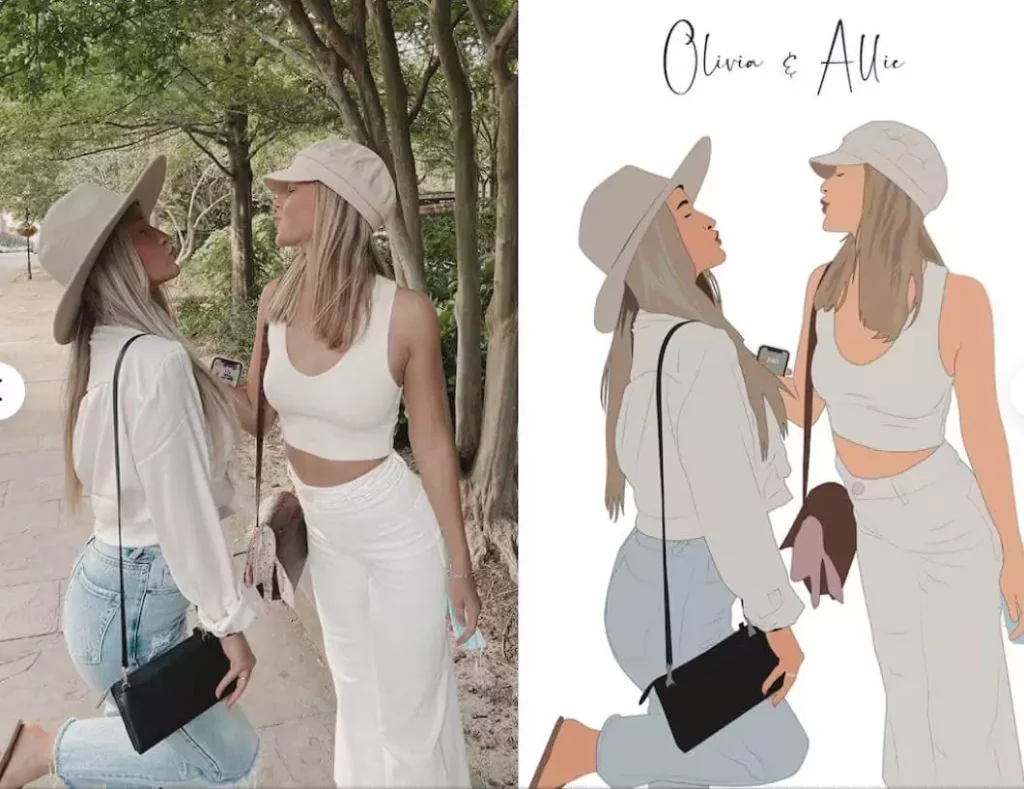 Spa/Nail gift cards – gifting a gift card can go a long way. Find out their favorite day spa or local nail salon, a gift they're sure to actually use.
Batch products & cosmetics – who doesn't love receiving a bougie eye mask, or collagen sheet mask for their face?
Candles – everyone loves to be treated to a candle they may not buy themselves. Pick a candle inspired by their favorite hotel, travel destination or nostalgic scent!
Starbucks gift card – keep your bridesmaids caffeinated and give them something you KNOW they need!
Monogrammed clutch bag or wristlet, Etsy has a number of fabulous options to spell out your maids' names, or simply do their initials.
Adorable straw Wristlet with Monogram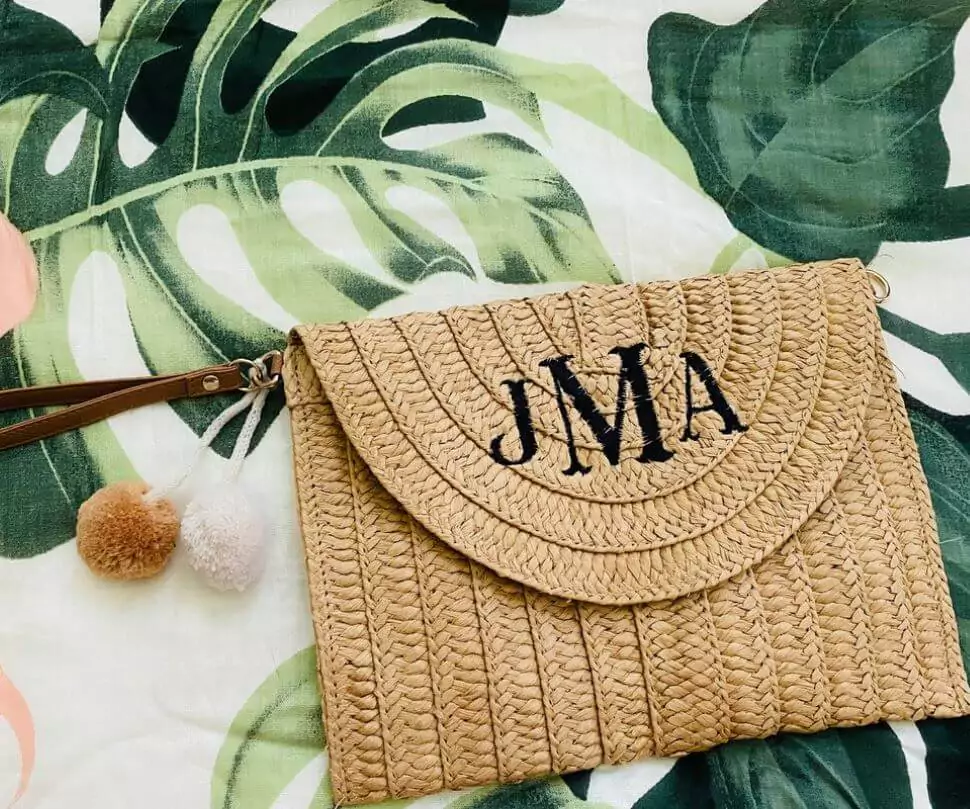 Iced Coffee or Water Tumbler – everyone loves these chic iced coffee cups, go the extra mile and throw their name on it with a cute floral design.
Packaging – The presentation of the proposal box is important! Look for exteriors that are well-designed and will add to the excitement and anticipation of receiving the gift.
Color scheme, pick an aesthetic that fits you as a bride and/or your venue! It makes the packaging process easier when sticking to a theme… also makes it more fun to receive!
Michaels' often has shoe size boxes in a multitude of colors sure to fit your personality, Uline is another great resource for gift wrapping supplies. Make it feel like you, or your wedding location. Amazon is loaded with Palm print options if you're heading somewhere tropical, or nautical for those New England brides.
Rose Gold Magnetic Closure Gift Box 
White Crinkle Paper for Filler 
Handwritten touch! Be sure to include a personalized, heartfelt note in the gift. Don't forget what this is all about: having your favorite and most beloved friends join you on your wedding day.