I've always been a "hair girl". It tends to be my best quality most seasons, until summer creeps up. My effortless tousled waves turn into a full head of frizz as soon as the season changes. I'll let you in on a little secret, though, I found the perfect product. It is multi-use, ecofriendly, and truly my saving grace.
Ever since I discovered Hey Bode's One Polish, it has become an indispensable part of my hair care routine. This one-of-a-kind hair and body balm (yes, you read that right, a no fuss balm!), masterfully crafted by Brian Bode – a haircare connoisseur since 1986, is my secret weapon against the dreaded summer humidity. We've all heard about Moroccan Oil, but have you met it's twin sister, Castanha oil? Derived from the Brazil nut and rich in omega-6 and omega-9, this magical oil infuses my hair with nourishment and hydration, acting as a reliable shield against post-beach dryness and styling-induced damage. And the best part? It's all packaged in an easy-to-use stick that simplifies my beauty routine, is travel friendly, and is completely biodegradable (extra points for being kind to the planet!).
The magic of One Polish truly unfolds when you witness its multifunctional capabilities. For a slick back hair bun during a grueling fitness session this is your fizz free solution. I've found it to be a lifesaver for my dry, fried ends. The lightweight formula penetrates deep into the hair, leaving it moisturized, smooth, and silky, without an oily residue. I am a nervous hair toucher – one of those women that is constantly moving my hair from one side to the other in casually conversation. One Polish still allows me to run my fingers through my strands without creating an oily mess or fluffing up the frizz.
The convenience of this beauty balm on the go cannot be overstated. Just a swift application post-beach day is key; and the excess product can simply be rubbed into your hands for added moisturize. Did we lose the men by this point? Well, if we haven't, my boyfriend constantly steals one-polish to tame his beard, which makes a world of difference.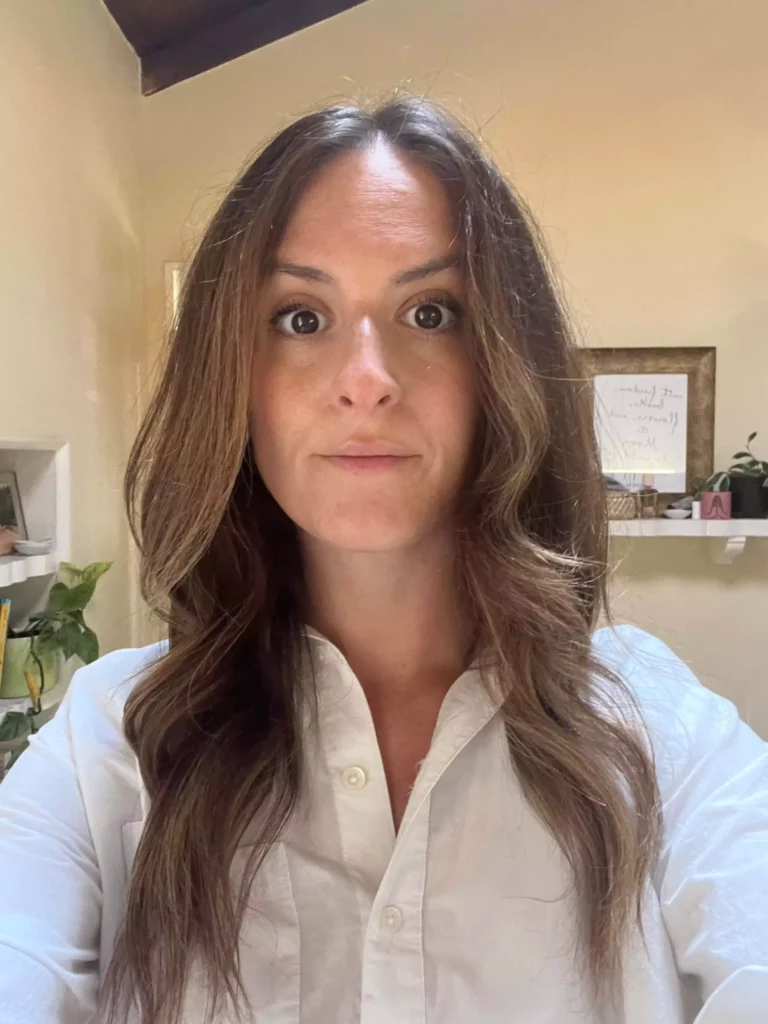 Left side treated with product, right side untreated
HeyBode isn't just about revolutionary hair products. It's a brand that celebrates natural beauty while honoring the origin of all beauty – our planet. Inspired by the worlds of hair, art, fashion, and creative design, Brian Bode has redefined beauty with HeyBode. One Polish aligns with this ethos in every aspect, from its nourishing ingredients to its 100% compostable packaging. This summer, my hair is not just looking great, but I'm also proud to be a part of a beauty routine that respects and values our environment. One Polish, with its unique Castanha oil formula, is indeed the must-have hair product of the season.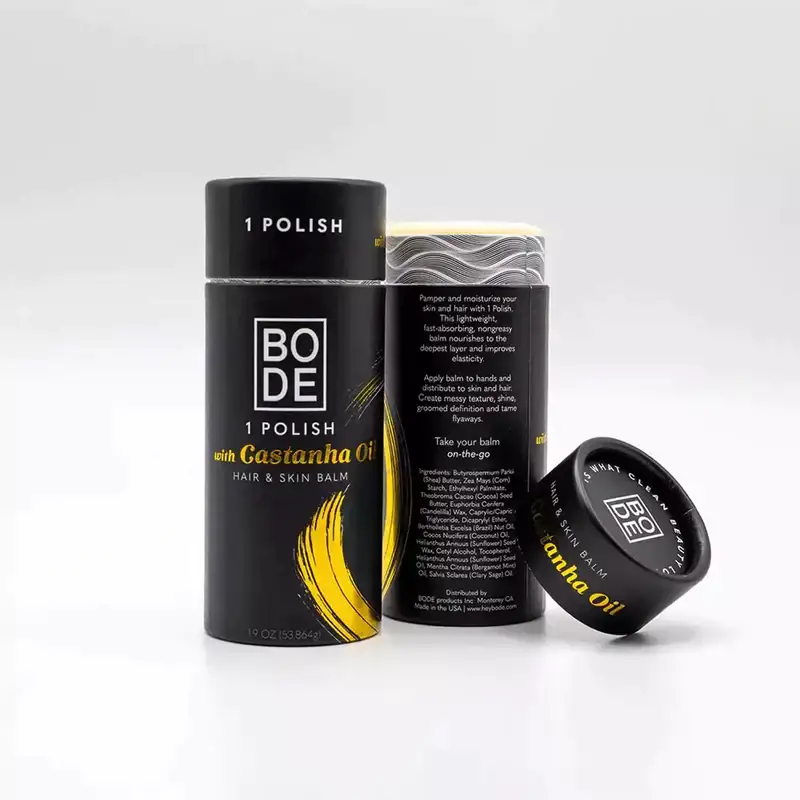 Post-Heat Styling Solution for Beach waves: To achieve effortless beach waves, One Polish is your best companion. After heat styling, run the One Polish balm stick over your palms until it melts into oil. Then, gently work your fingers through your hair from mid-shaft to the ends, focusing on the parts where frizz is most likely to occur. The Castanha oil in the balm nourishes and hydrates your locks, minimizing frizz and maintaining the integrity of your waves. For an extra beachy finish, twist sections of hair around your finger, lightly applying the balm, and release for loose, shiny, beach-ready waves.
Slick back Low Bun for Fitness or Travel: For a slick, low bun that's perfect for fitness sessions or travel, the One Polish balm is your go-to product. Start by applying the balm to your hands until it transforms into an oil. Using a brush or comb, distribute the product evenly from the roots to the ends, ensuring your hair is slicked back. Gather your hair at the nape of your neck and twist it into a tight bun. Use more One Polish if necessary to tame any stray hairs or flyaways. The nourishing formula will keep your hair in place and hydrated, providing a stylish and practical hairdo for any activity.
Moisture Savior for a Sleek Straight Style: For a sleek straight style, One Polish acts as a moisture savior, providing the hydration needed from root to end. Apply the balm on your hands until it melts into oil. Use a flat iron to straighten your hair section by section. Once straight, distribute the product evenly throughout your hair, from the roots to the ends. Say hello to shine-free-frizz! This technique will give you that salon-finished, smooth, and glossy straight hair look we all crave.