Congrats, you're engaged! Wedding planning can be both an absolute blast, or the most stressful month depending on your personality type, and the other parties involved. Whether looking for a destination wedding or right in your home town, there are so many resources nowadays at your fingertips; The Knot, Wedding Wire, Brides it can almost be a bit overwhelming.
With a background in PR and events, I had my wedding planned down to the guest transportation in under 3 weeks post-engagement. While that timeline is highly unnecessary, getting the big ticket items out of the way does allow you to enjoy the smaller details and mitigate stress leading up to the wedding.
First and foremost, do your research. Wedding photographer portfolios are your best friend. Oftentimes, the venue's images are staged from a photoshoot, not from a real wedding. I spent hours upon hours on local photographers' portfolios looking for different angles of venues and seeing them in action. What florals look best in the room? How formal are the guests dressed? Does the space really require a stage or a dancefloor? All of these questions can be answered from these portfolio pages, and key to finding your ideal spot.
Pinterest will introduce you to venues in parts of the country you never considered. If you're not tied to a specific town or city of the country, the options can be a bit debilitating, but if you put in the work you can find the perfect place and one that fits your budget. Think back to when you were a guest, what were your favorite weddings, and where were they? Some brides just know they're looking for a toes-in-the-sand ceremony, while others may be dreaming of a rustic barn venue. Close your eyes and try to picture your dream wedding first. Is it a winter wedding with snowflakes and fabulous faux furs on your bridesmaids? Or perhaps there's a steel drum band with palm trees swaying behind you. Inside or outside, tented or not tented, ballroom or no ballroom? Making these first few selections can really help narrow the search. Really try to picture it, that's the first step to making it happen.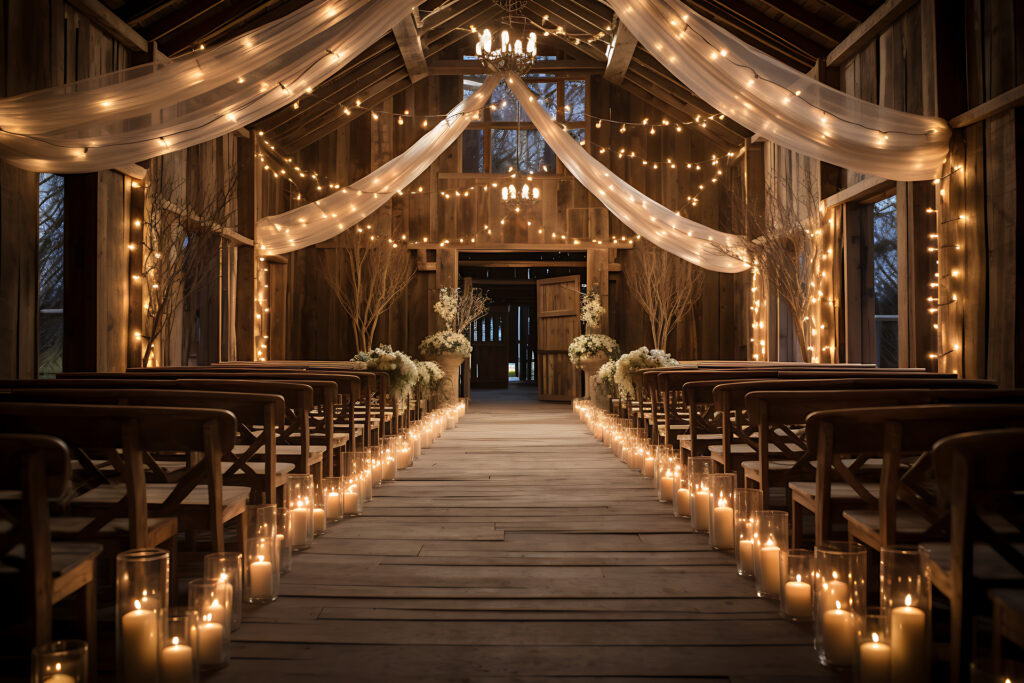 Don't be shy, contact the venue directly and ask to see quotes based on your figures. Do not waste your time daydreaming over the pricing brochure posted online from 3 years ago. There can be hidden costs, extra bartender counts, requirements for a wedding planner, restricted to approved vendors, service fees, minimums, and other sneaky charges that may eliminate a venue from your list. Rip the Band-Aid and find out the hard costs so you can move forward or move on!
Get your guest list done as quickly as possible. This will save awkward conversations later, and potentially too far into the planning stages. Your venue is the most important piece of the puzzle, and you'll need a set guest list size to lock one in. This part isn't pretty folks, and most people say it's the worst part of wedding planning. That was certainly true for me…yikes! Especially if you or your partner come from larger families, or have kept in touch with friends from various phases of life, it can be extremely challenging. Most brides will tell you, to keep it under 200 or you'll spend the entire wedding saying hello. Definitely don't want to spend the whole evening saying hello to +1s you've never met, so try to keep an eye on how many first-time meetings you'll have on your list. If you can't accommodate everyone, perhaps host a family and friend party in your hometown to include those who may be more important to your parents, prefer a more casual affair, or can't afford to travel.
Save that date! Get your save the dates out a year in advance if it's a destination. It's never too early to let your guests know what you're planning for, especially if it requires their investment in plane tickets, hotels, and time off. It's too easy nowadays with Canva, Zazzle, and countless other DIY sources to make your Save the Date a low-cost item. Check them off the list and out the door!