Gifting a new mom can be challenging, especially when you haven't had one, yourself. The postpartum period can be physically and emotionally demanding. Thoughtful gifts are an easy way to lift the new mom in your life's spirits and provide encouragement during times of exhaustion or uncertainty. While baby registries are great for baby gifts, new moms aren't typically thinking of themselves during this time and could use some extra love from those closest to them.
Here are a few of the most beloved received gifts for expecting and new moms. The last few weeks of pregnancy along with the first few weeks of motherhood can be extremely challenging, and a thoughtful gift can go a long way. Thoughtful gifts can be practical based on their new role in motherhood, or they can be full of fun geared towards pampering themselves. New moms often prioritize their baby's needs over their own. Gifting self-care items or pampering gifts can remind her to take time for herself and practice self-care, which is essential for her well-being.
Whether you're in the same life chapter or a different one, showing your support is incredibly important. Showing you are invested in her new role can help ease the transition and make her feel special.
Showing Up and Helping Out – (when they're ready for company), showing up with their favorite snack, and simply offering to hold the baby can go a long way. Sometimes the best gift you can give a new mom is your time and support. Offer to babysit, cook a meal, or simply lend a listening ear when she needs someone to talk to. Mothers are exhausted and just a few minutes to remind them of their old self can be a gift. Be mindful of any sanitation requests like washing your hands and taking your shoes off before coming near the baby. New moms are doing their very best on very little sleep, so don't take anything personally!
Meals & Delivery Service – home-cooked meals that you know they'll love, or have missed, or simply don't have the time to make. Larger meals that last multiple nights like lasagne or Italian wedding soup can be easy to make and super helpful. If cooking isn't your thing, that's okay too, perhaps a GrubHub gift card or a gift certificate to one of their favorite takeout options. Setting up a meal train as a close friend to the family is also a fabulous way to show your support! This can provide them with nutritious and easy-to-prepare meals during the busy postpartum period.
Personalized Gifts – Whether it's a burp cloth or a sweater for her to rock with her new baby's name sewn on the collar – incorporating the new initials or first name is always a fun idea! HLH Embroidery offers a ton of different fonts, styles, and patterns for the perfect present. Mother-owned, this sister duo creates beautiful personalized gifts fit for any occasion. These customizations can make the gift feel extra special, and a gift your new mom will cherish for years to come. Made in the USA right in Charlotte, NC, we love supporting small local businesses.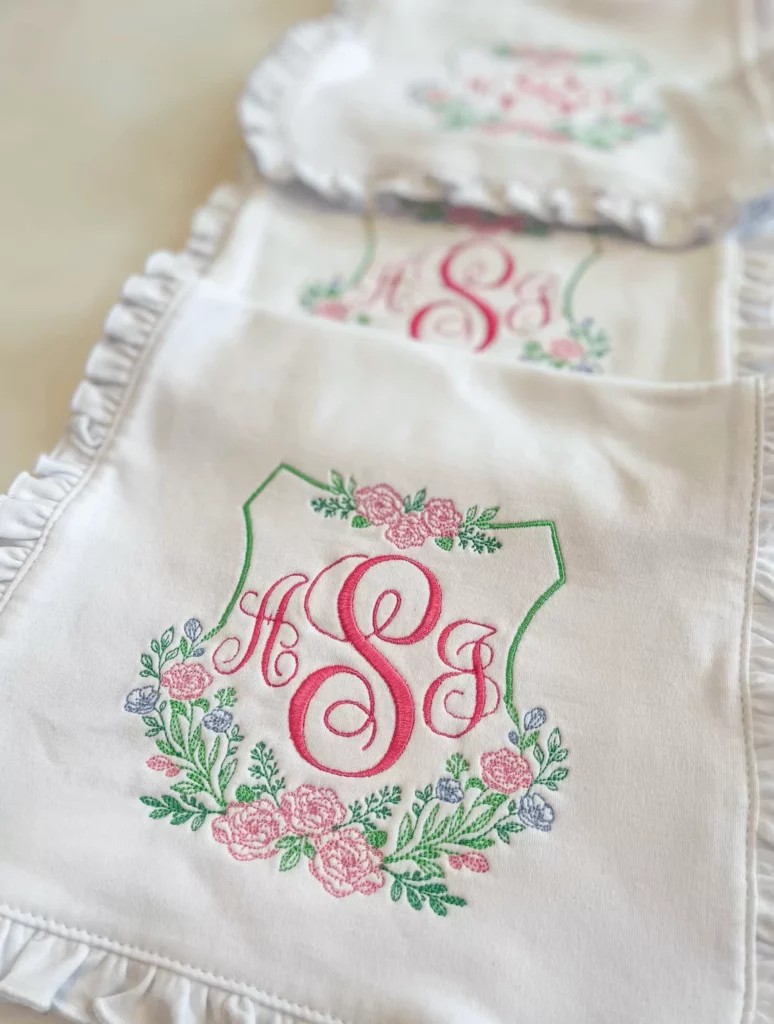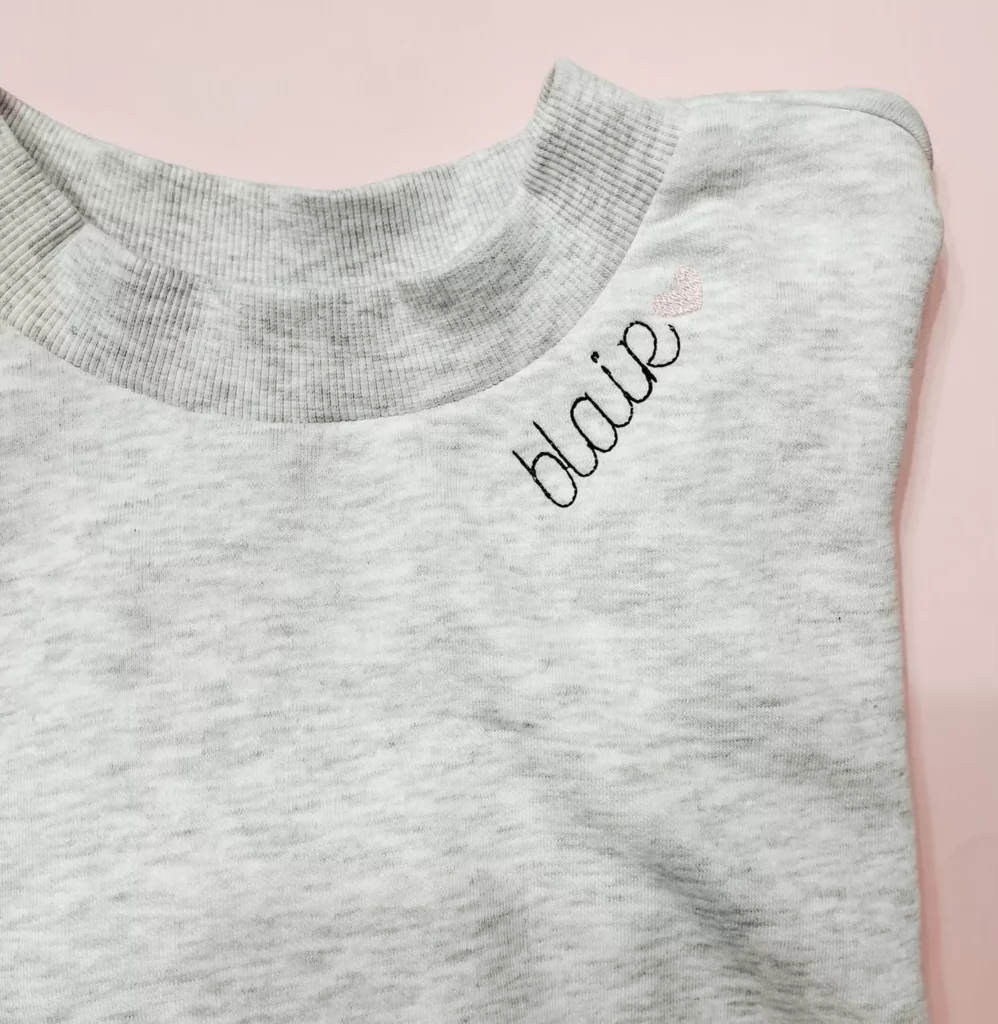 4. Orthopedic Donut pillow – As baby registries typically focus on the needs of the baby, this is one of those that focus on the mother's well-being and comfort. Unfortunately, something we typically overlook. We actually know a mom who cried upon receiving this one! Perhaps she was running on no sleep, or she really did cherish the ability to sit comfortably again…
5. Robes and Pajamas – Comfortable loungewear or luxury sleep sweats can go a long way! Treat the new mom to some well-deserved pampering with items she may not splurge on for herself. A relaxing gift can help her unwind and de-stress.
6. Candles & Spa Gifts – A massage is always a welcomed gift, but if that's out of budget, a candle or bath set is also a delightful idea
7. Nursing Essentials: If the new mom is planning to breastfeed, consider gifting items such as a nursing pillow, a nursing cover, or a set of comfortable nursing bras. Nipple cream is another fan favorite, and sometimes an item we may forget.
8. House Cleaning Service: If you're close to the family (as this is not an appropriate gift or gesture if you're not a best friend or sister), and can financially swing it! Hiring a professional cleaning service to give new parents a break from household chores can go a long way. This gives the family a chance to reset in a clean home without worrying about household chores.