Everyone knows that bestie whose four legged friend is the most cherished member of the family. Maybe you too are obsessed with your furry pal, or perhaps you've never had a dog in your life. Here are a few, pawesome, bespoke must-haves for both gifts, or to treat yourself. Whether it be that you're looking for a birthday gift, or a more unique engagement gift, we've rounded up our most thoughtful selects. 
1 – Commissioned Artwork: Commission a talented artist to create a custom pet portrait of their furry friend. It's a unique and sentimental gift that captures their pet's personality. Who doesn't want their best friend in a piece of art?
Lucy Clare Spooner – elevated from your typical pet friendly artwork, this one is sure to stand out framed hanging on a wall in your home!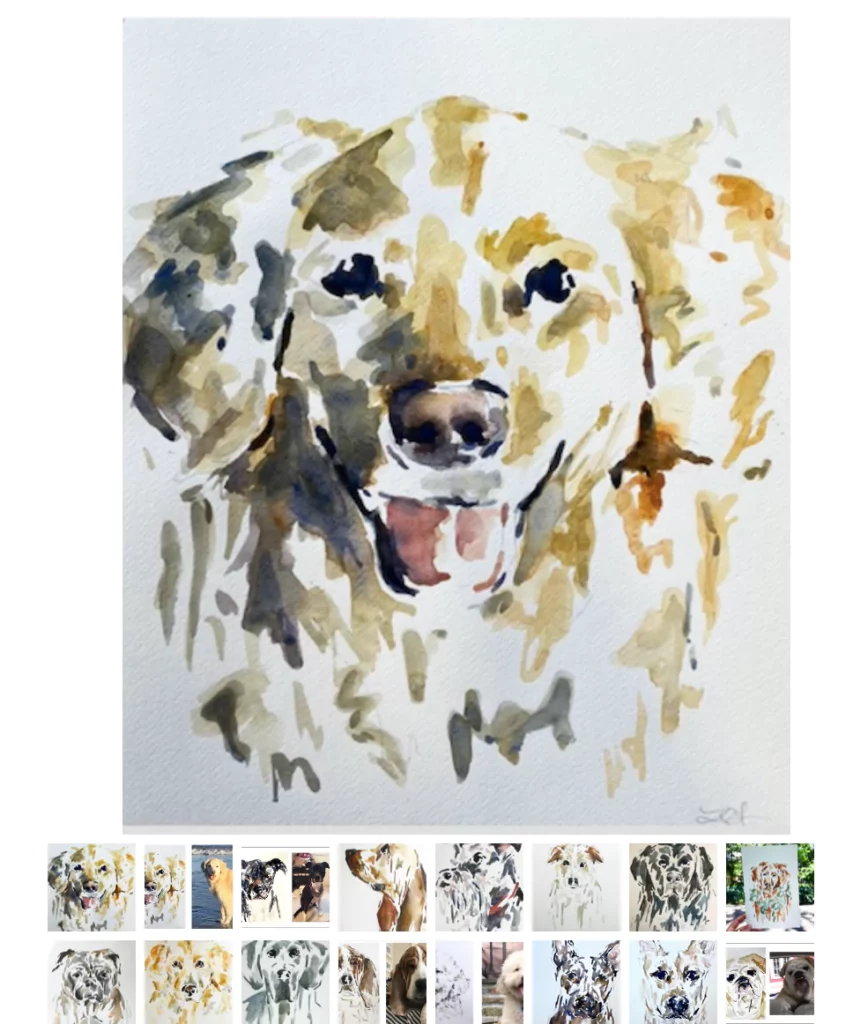 2 – Personalized Pet Accessories: Gift a customized pet accessory like a personalized Christmas stocking, monogrammed luxury bed. These items add a personal touch and show that you appreciate (even if you don't understand) their extreme love and devotion for their pet. 
We love this traditional LL Bean travel tote bag, oftentimes used for a new (human) mom, or for an engaged couple, displaying their new monogram. It also serves as a fabulous travel bag for your pup.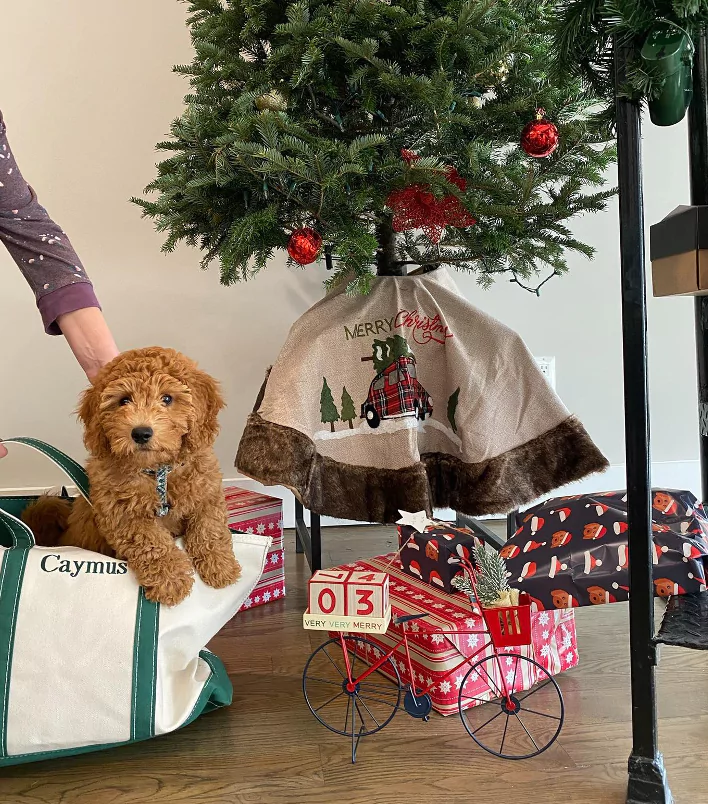 3 – Custom Phone Case: Protect their phone AND never leave home without their best friend? Pretty perfect gift if you ask us! 
4 – Custom Sweatshirt: Check out this embroidered Etsy customizable sweatshirt. If your budget is a bit higher, the Staud Custom Pet Sweats are a fan favorite. They even make handbags to showcase the pup in all its glory.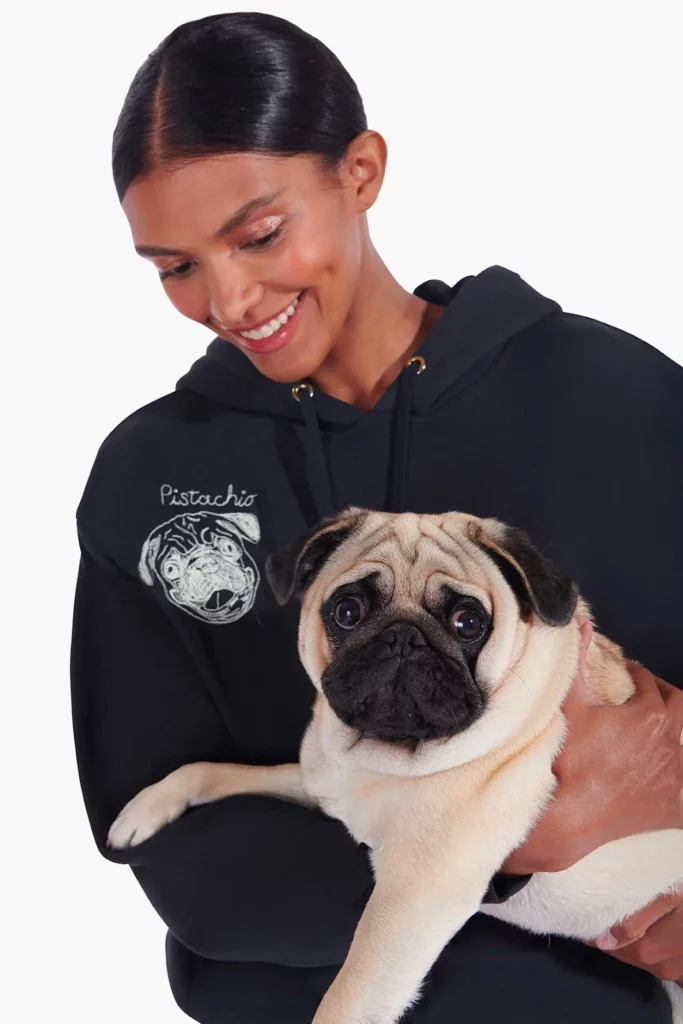 5 – Custom Golf Head Cover: Lover of a golf AND their dog? We present to you, the perfect gift of all time. Allow your loved one to never hit the links without their best friend, with this custom head cover.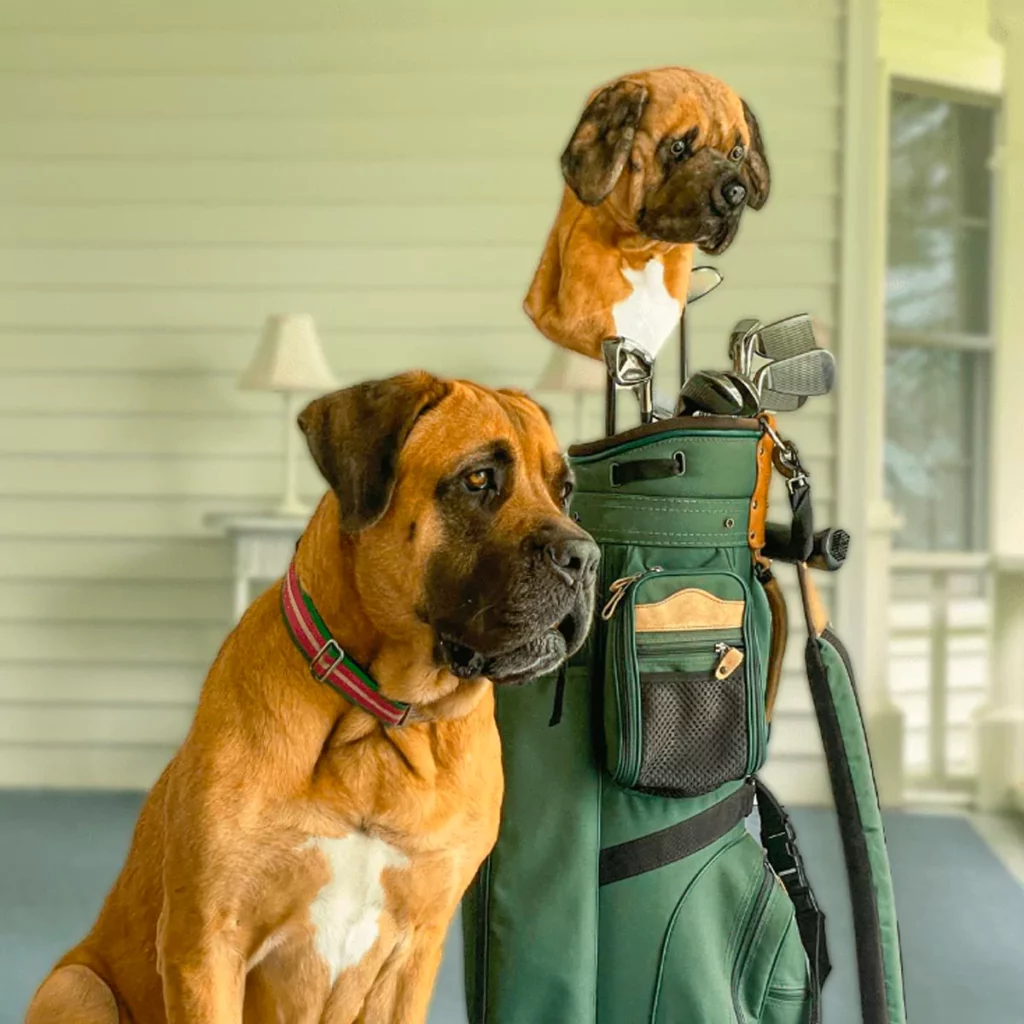 6 – Pet-themed Jewelry: Consider pet-themed jewelry, such as a necklace or bracelet with a charm resembling their pet's breed or a pawprint pendant. It's a stylish way for them to express their love for their furry friend. We love this "Pup Ring" to keep their pup close to heart at all times!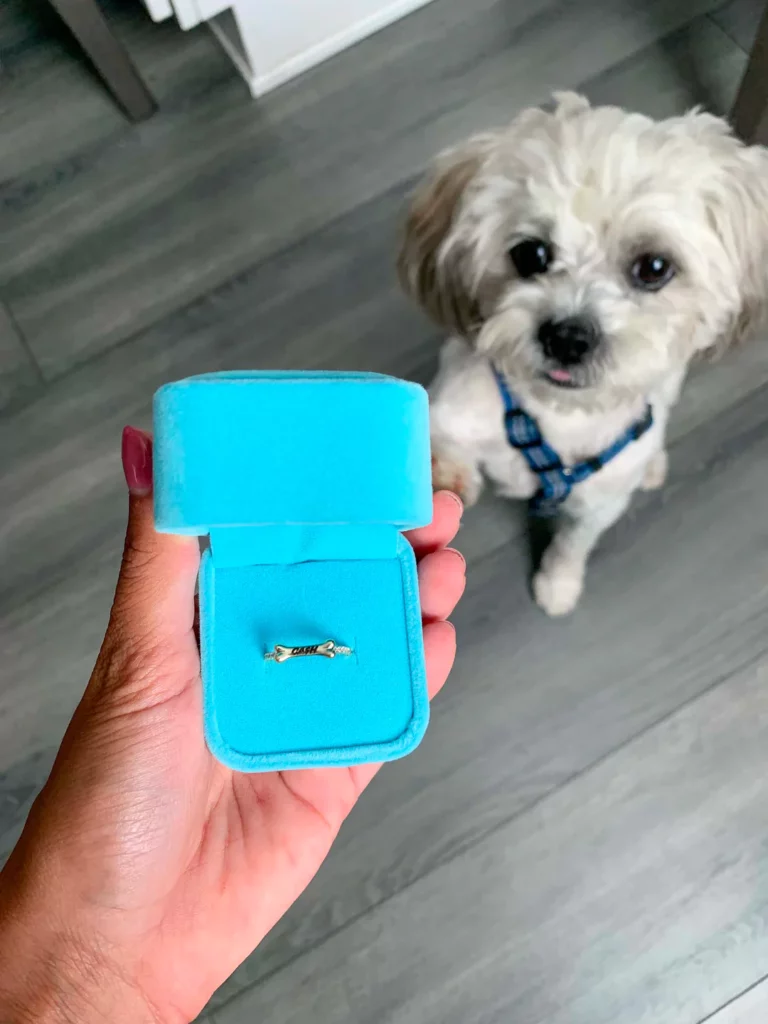 7 – Pet Spa Day: Treat them and their pet to a spa day. Find a local pet grooming salon or mobile pet spa that offers services like pet massages, facials, pawdicures, and aromatherapy. Let them indulge in a pampering experience for both the pet and their owner.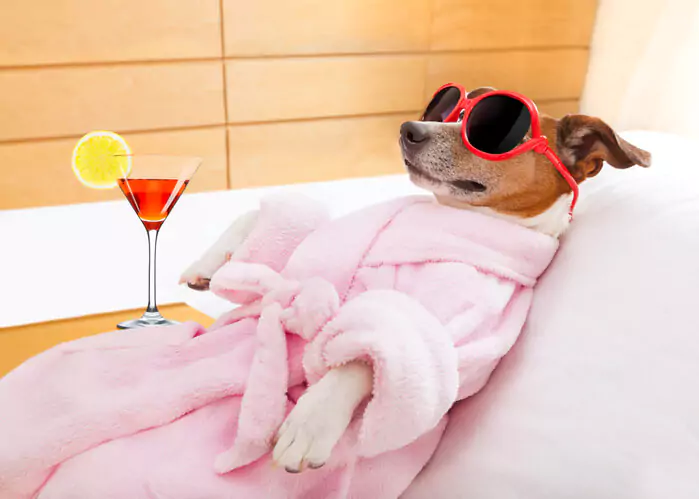 8 – Pet Treat Jar: Become the favorite aunt or uncle quickly with this gift! Let everyone know in the house where they can find the pup's treats in a customzied ceramic jar with their name on it.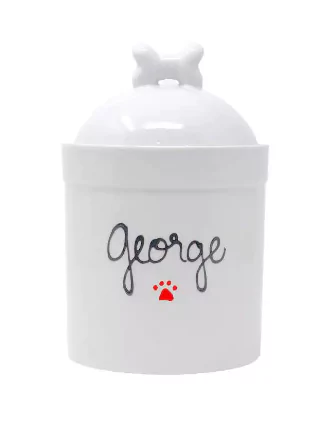 9 – Baby Onesie: Are they about to welcome a new family member? Look no further for the perfect baby gift for the pet obsessed friend. This customized baby onesie is sure to win everyone over, even their furry friend!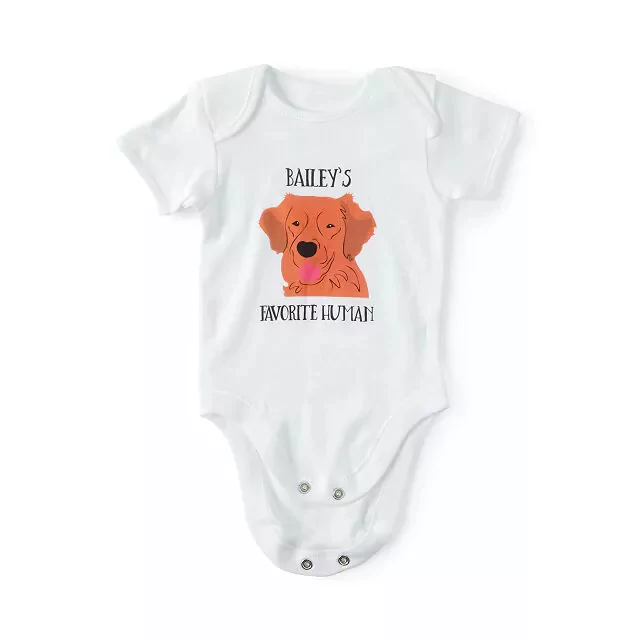 10 – Pet Area Sign: Designate the pet area with a sign named after them. Whether it be above their pet bed, or where they eat, we love this added home decor touch.