1 – Buvette
Hidden in West Village, a true gem tiny and guaranteed to transport you right to Paris. Also perfect for a weekend brunch date, day or night this spot never lets us down. Not impossible to get a table, but always bustling. Perfect small plates to share will be sure to make you cozy up quite fast. Down side it's walk-in only but in the heart of West Village, put your name in and grab a drink nearby at The Warren, Employees Only or The Spaniard down the road.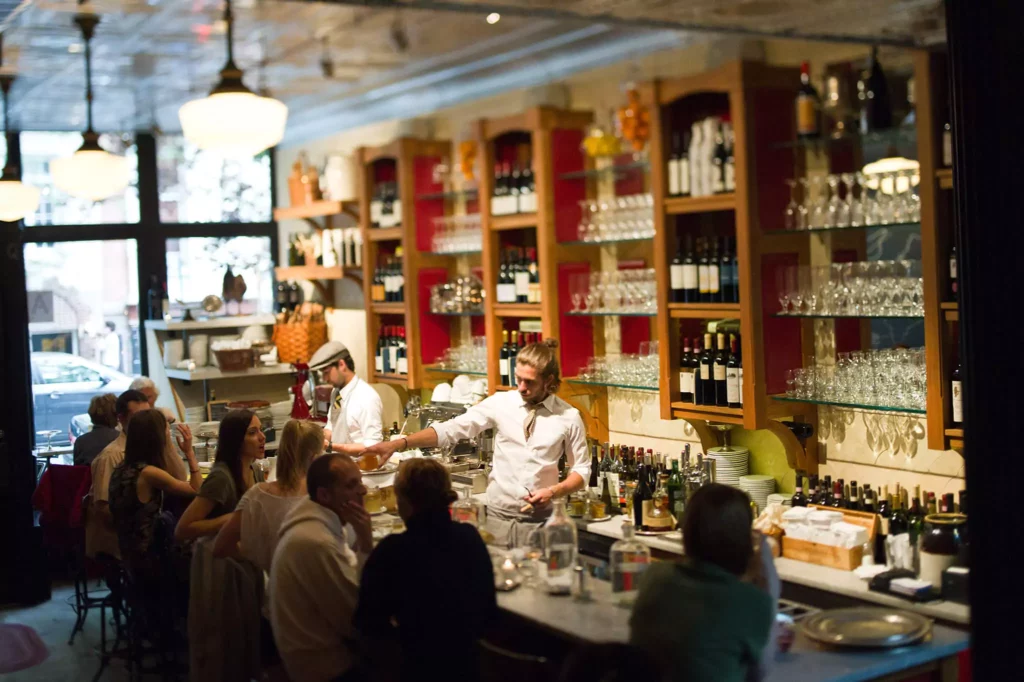 2 – L'Artusi
Absolutely perfected crafted homemade pasta, still a top contender for best homemade pasta in the city.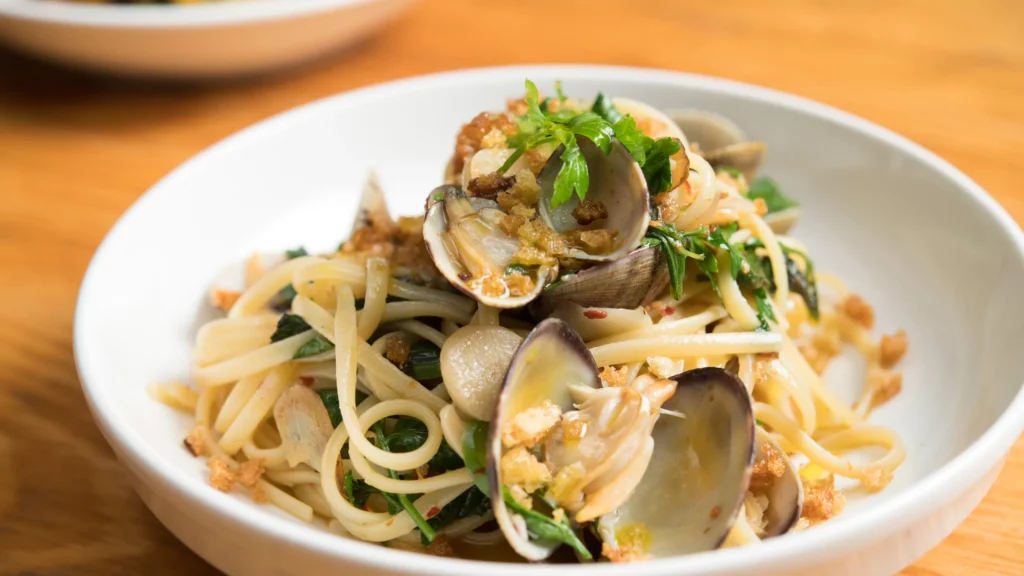 3 – Boucherie West Village
Great authentic French ambiance and menu, easy to get a last minute booking offering a very reliable experience. The West Village favorite offers a menu of French classics and timeless bistro options, from oysters to escargot and dry-aged steaks. Don't miss the traditional absinthe-inspired bar with both classic and signature cocktails. Set in a few different options within, we love this go-to for its range from spacious dining room, a seat at the butcher counter, the intimate second-floor gallery with private dining and outdoor cafe.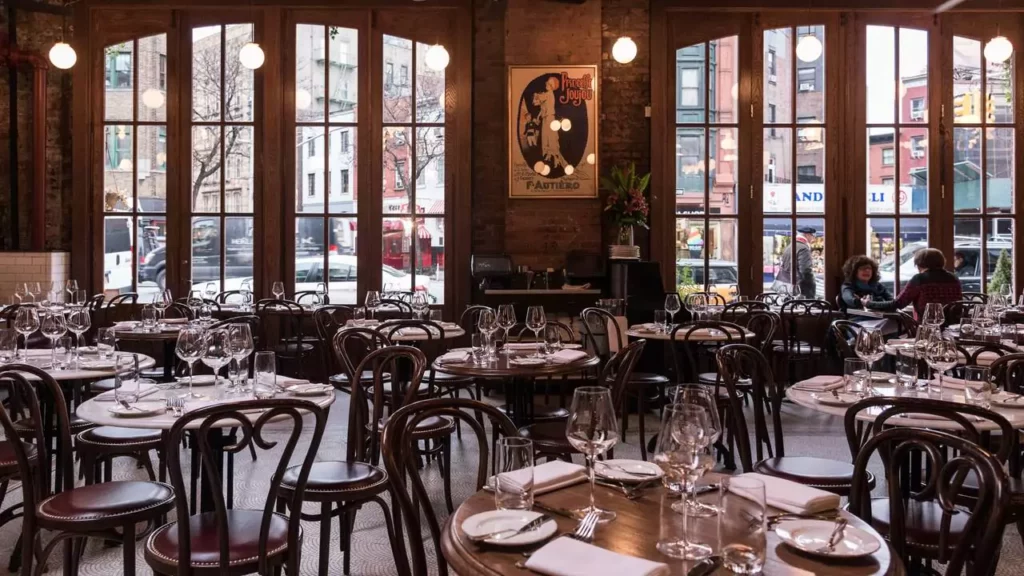 4 – Pastis
Located in the Meatpacking district, this resurgence of a New York classic brings old school flair with subway tiles, mosaic tile floor ornate vintage mirrors and a reliable menu of French fare. Originally opened in 1999 the famed French brasserie was a city icon, reemerged just around the corner from its original location. Well mixed menu of old and new items, oysters and a beef tartar are beloved staples. Don't miss their martinis and dessert menus for the ultimate splurge.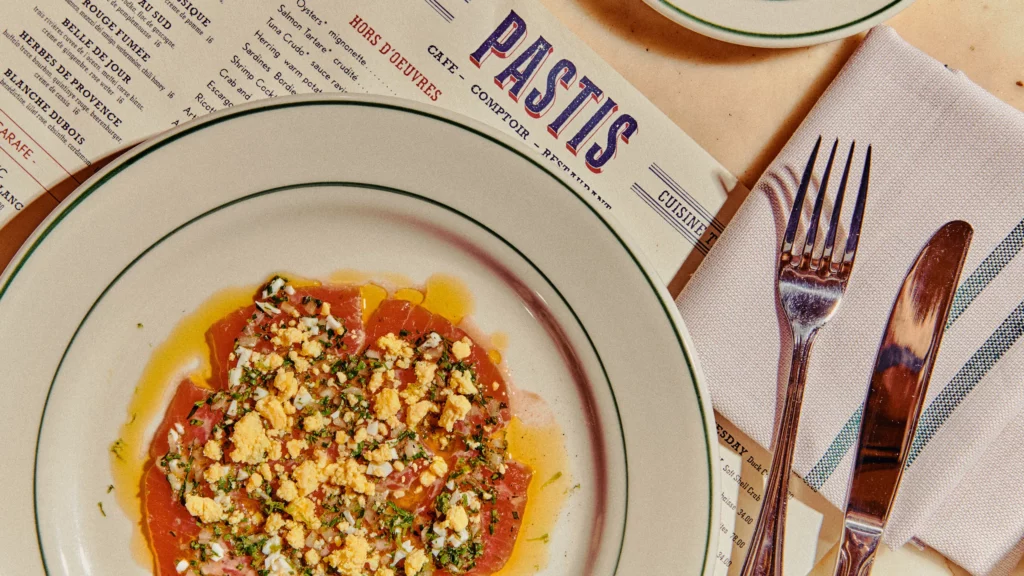 5 – One if By Land, Two if By Sea
Hands down the most romantic NYC restaurant, piano player, think dimly lit old school castle vibes. Separate rooms allow for a very intimate experience, we do NOT recommend going unless you're inviting someone you are very serious about! The prix fixe menu is the way to go, to experience the full impact this spot has to offer.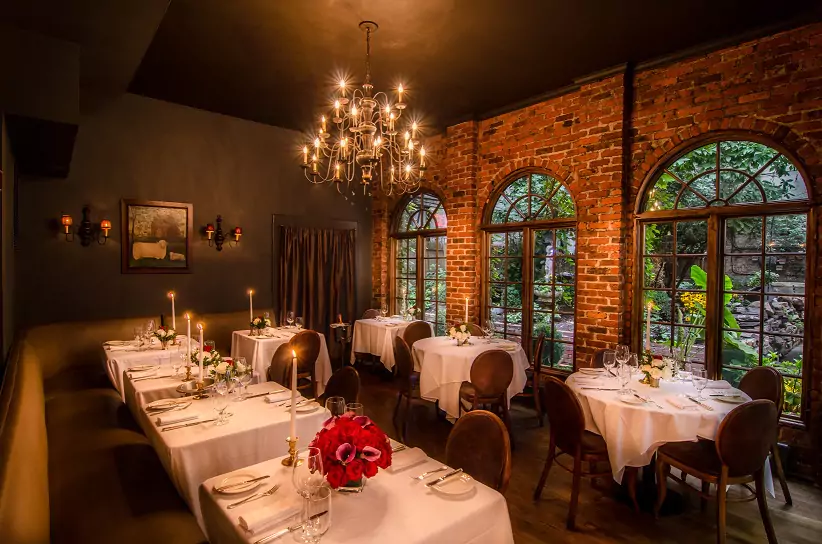 6 – Dante
Two locations now in West Village and Greenwich Village, a legendary circa-1915 cafe serving small plates & cocktails in an updated historic setting. This is the spot if you're looking to impress a Negroni lover, or quite frankly any cocktail fan. Book in advance as you won't want to show up without a reservation, or you'll be laughed out the door.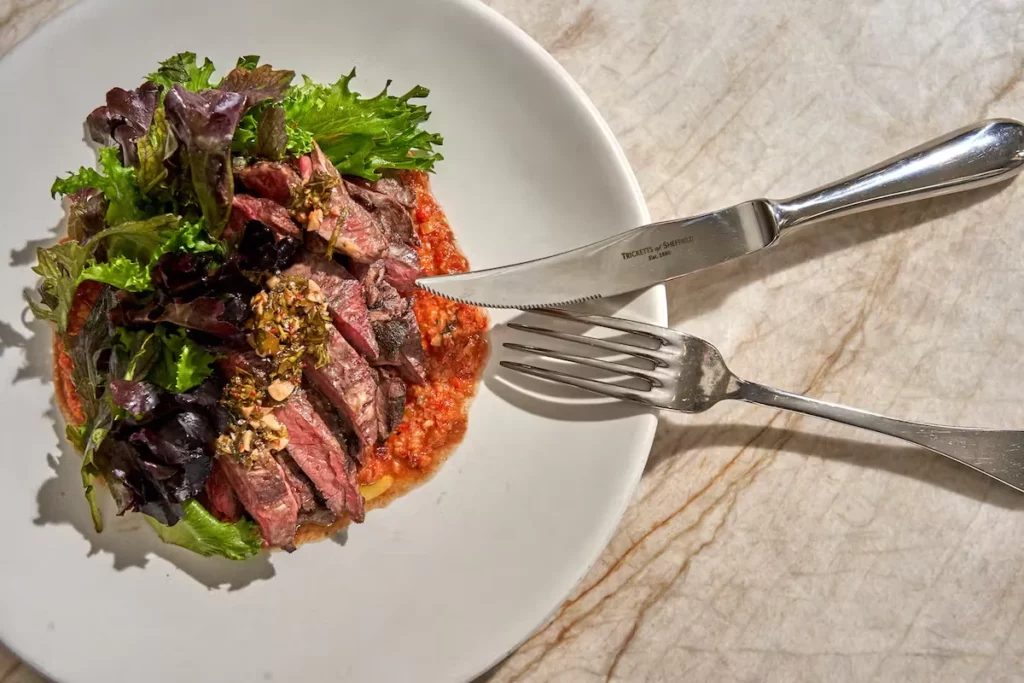 7 – Au Cheval
Easily one of the best burgers in NYC. Be sure to go with date that likes to eat, and eat meat! Located in sleek and sexy Tribeca, with a very heavy and absolutely delicious menu. Not for those on a diet or looking to eat light, but treasured by those looking for an upscale and memorable meal.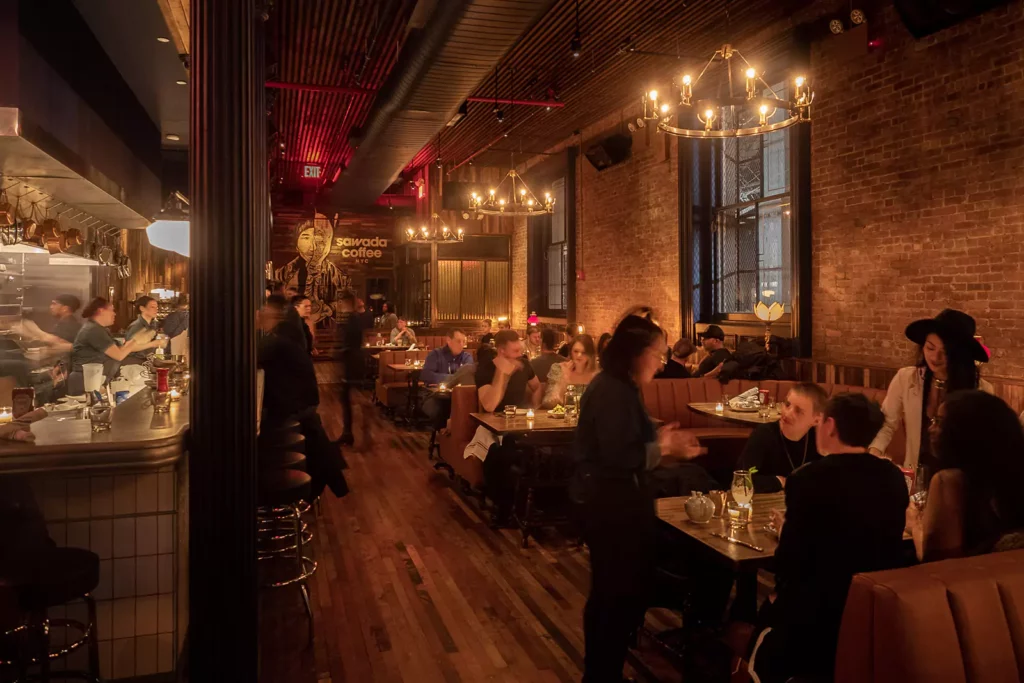 8 – Temple Court
Steps away from The Beekman's centerpiece atrium and the bustle of The Bar Room, is Tom Colicchio's Temple Court. If dinner goes well, follow up with a nightcap at the Bar Room. Located inside trendy Beekman Hotel, we love a NYC hotel restaurant as they're sure to impress.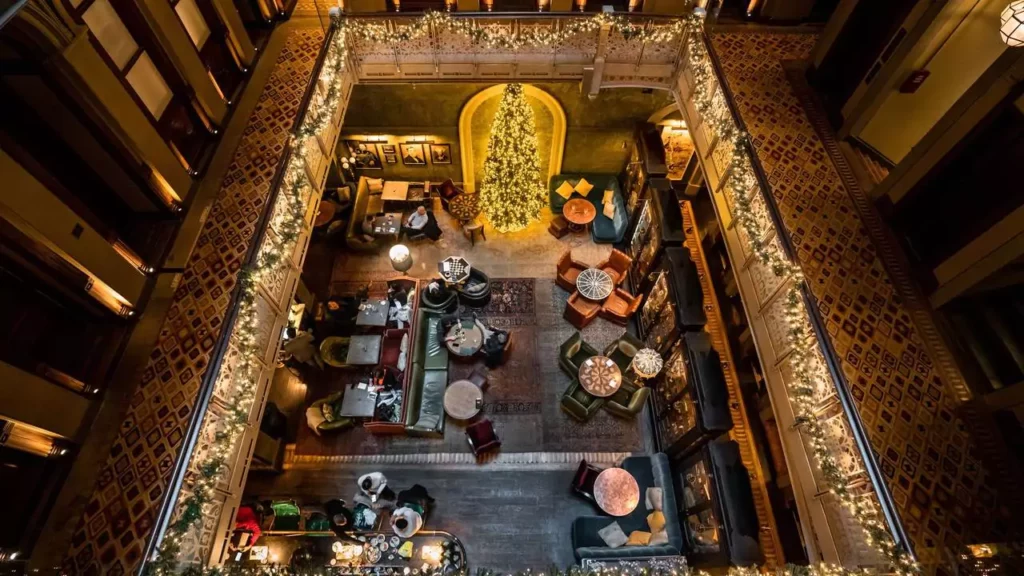 9 – Rezdôra
One of Flatiron's best date spots, specializing in homemade pastas to die for, opt for the all pasta tasting menu, you won't regret it. Emilia-Romagna inspired menu, turned Quintessential NYC date spot, these pastas are truly a work of art.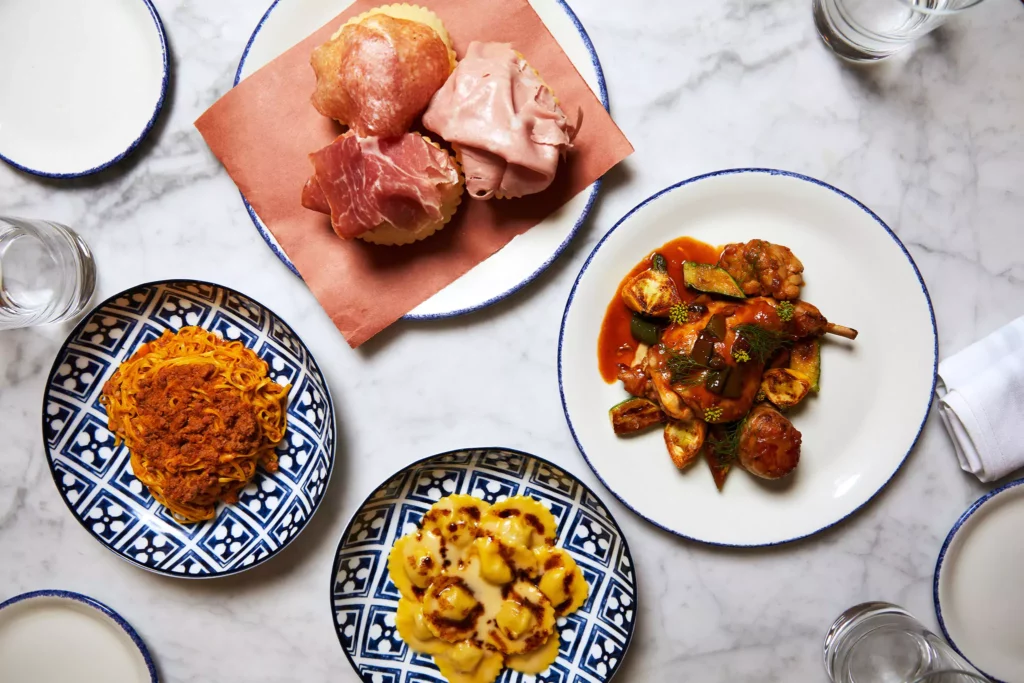 10 – Don Angie
A Michelin starred modern Italian-American restaurant and bar in the West Village from chefs Scott Tacinelli and Angie Rito, a husband and wife previously from Quality Italian. Some of Instagram's most shot dishes call this one home, rustic bar with moody accents offer the perfect ambiance.