Hello fellow traveler! As the weather gets nicer, we all begin to crave new cultures, cuisines, and communities. Europe, in particular, blossoms during summer, with a charm that's downright irresistible. Whether you're venturing solo, with your best friend or your significant other, this curated list of cities guarantees a wealth of memorable experiences. So, without further ado, let's embark on a virtual tour!
Pro Tip: Before traveling to a foreign country, know the following polite words and phrases in the local language to show good etiquette and respect while traveling: Hello, Good morning / Good evening, Goodbye, Thank you, Please, My name is…
1. Barcelona, Spain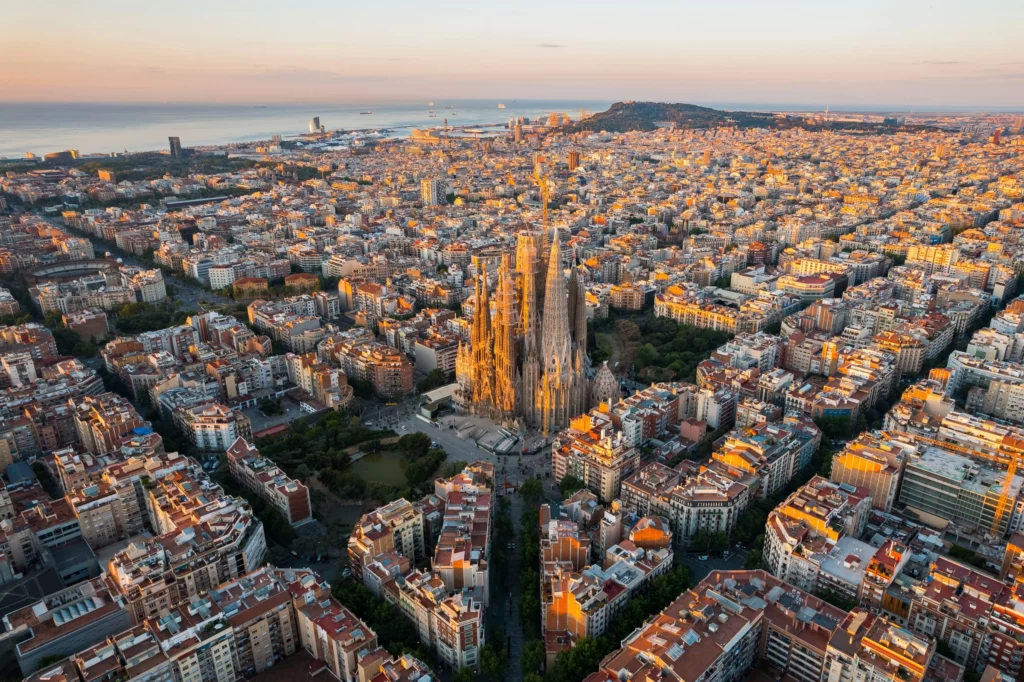 Renowned for its architectural marvels, Barcelona's summer offers an inviting blend of buzzing energy and leisurely relaxation. Visit Gaudi's Casa Batlló or the legendary Sagrada Familia, then stroll along the lively La Rambla and take a dip in the Mediterranean Sea at Barceloneta Beach. When hunger strikes, head to La Boqueria Market for a tapas tour. Chat with the amiable local vendors, sample Iberico ham, Manchego cheese, or the renowned 'patatas bravas.'
2. Paris, France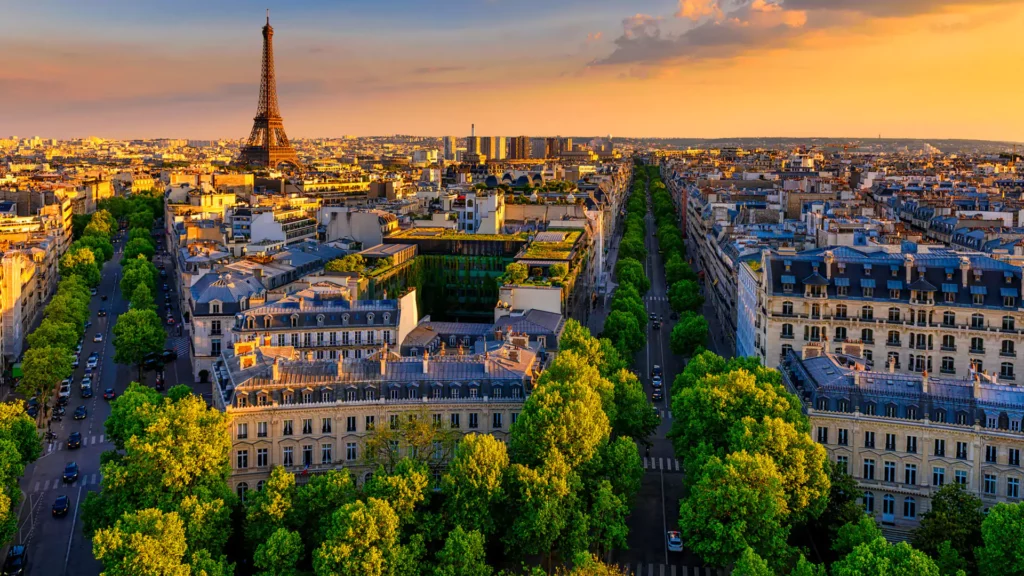 Known as the City of Love, Paris in the summer is an unparalleled romantic experience. Take leisurely walks along the Seine or enjoy a picnic under the Eiffel Tower. Visit the artist-filled streets of Montmartre and take in the magnificent views of the city from the Sacré-Cœur Basilica. For food enthusiasts, a stop at the patisseries is a must. Indulge in croissants at Du Pain et des Idées or taste the heavenly macarons at Pierre Hermé.
3. Florence, Italy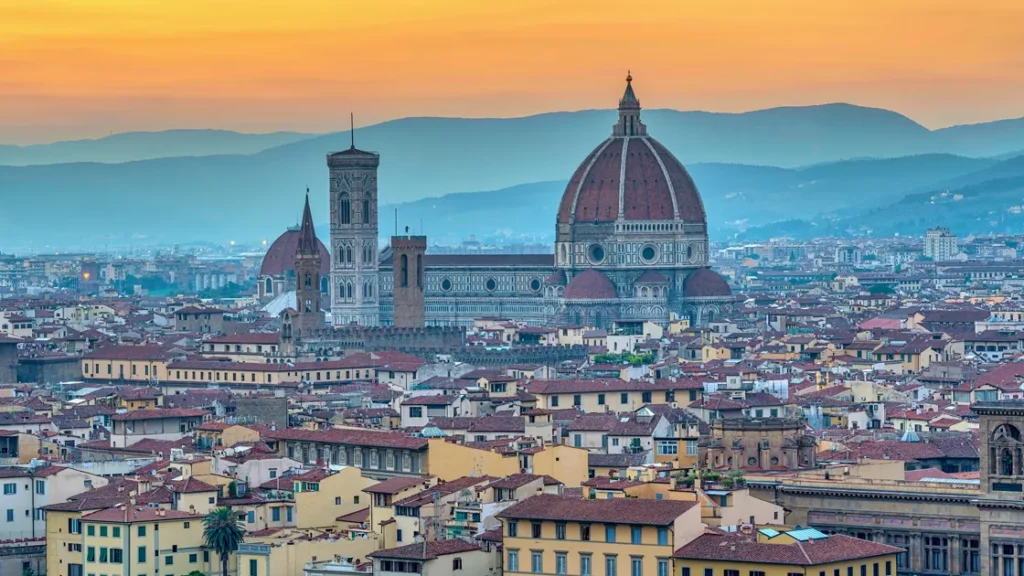 Imagine exploring cobblestone streets and being surrounded by Renaissance masterpieces under the Tuscan sun. This is Florence during summer. Visit the Uffizi Gallery and marvel at Botticelli's Birth of Venus or Michelangelo's David in Galleria dell'Accademia. On your food exploration, savor authentic Italian pizza at Gusta Pizza and delight in the heavenly gelato at La Carraia. The warm and friendly Florentines will make you feel right at home.
4. Amsterdam, Netherlands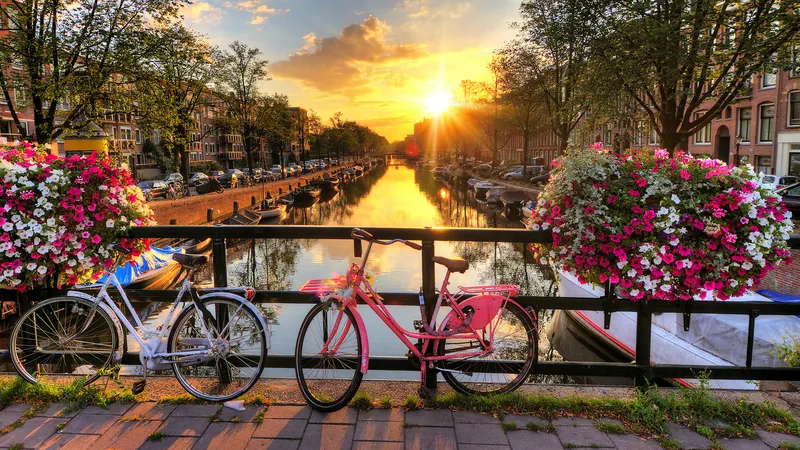 Known for its canal network and vibrant tulip fields, Amsterdam in the summer is the perfect backdrop for biking and boating. Enjoy the atmosphere at Vondelpark or wander through the Jordaan district's boutique shops. Visit the Anne Frank House for a touch of history. For food, make sure to try the local street food favorite, 'haring' (raw herring), and some 'stroopwafel' for dessert.
5. Lisbon, Portugal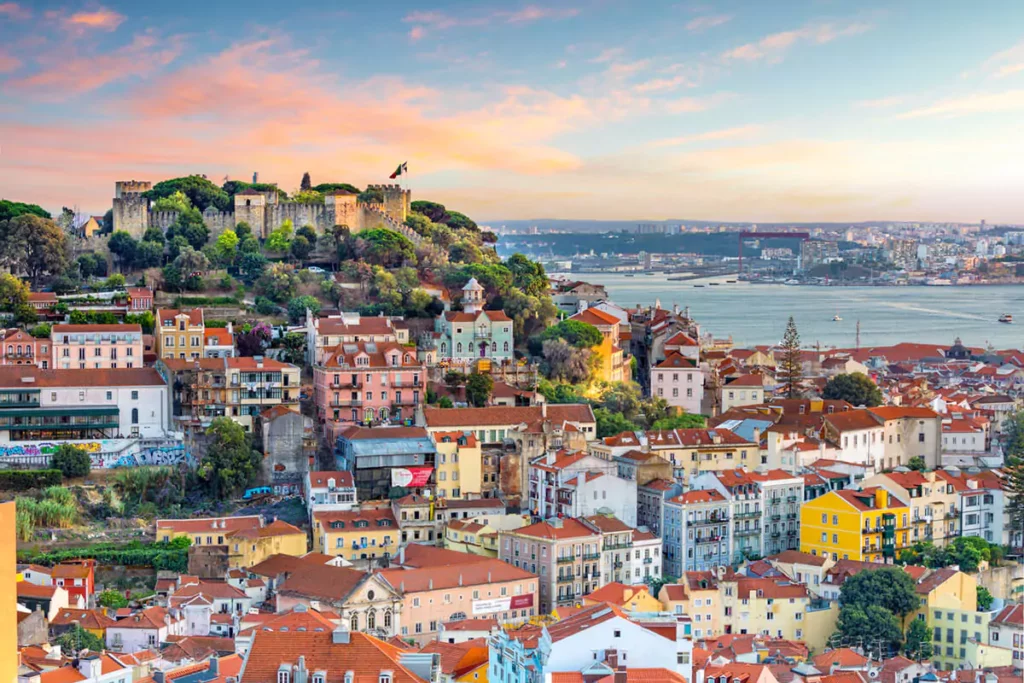 Lisbon's blend of traditional charm and contemporary cool makes it an ideal summer destination. Explore the historic Alfama district, and take the charming Tram 28 for the best views of the city. Make a stop at Time Out Market for a gastronomic journey. Sample 'pastel de nata' from Manteigaria, or savor some 'bacalhau' (salted cod) dishes. The locals, known for their warm hospitality, will make you feel welcome in their city.
6. Prague, Czech Republic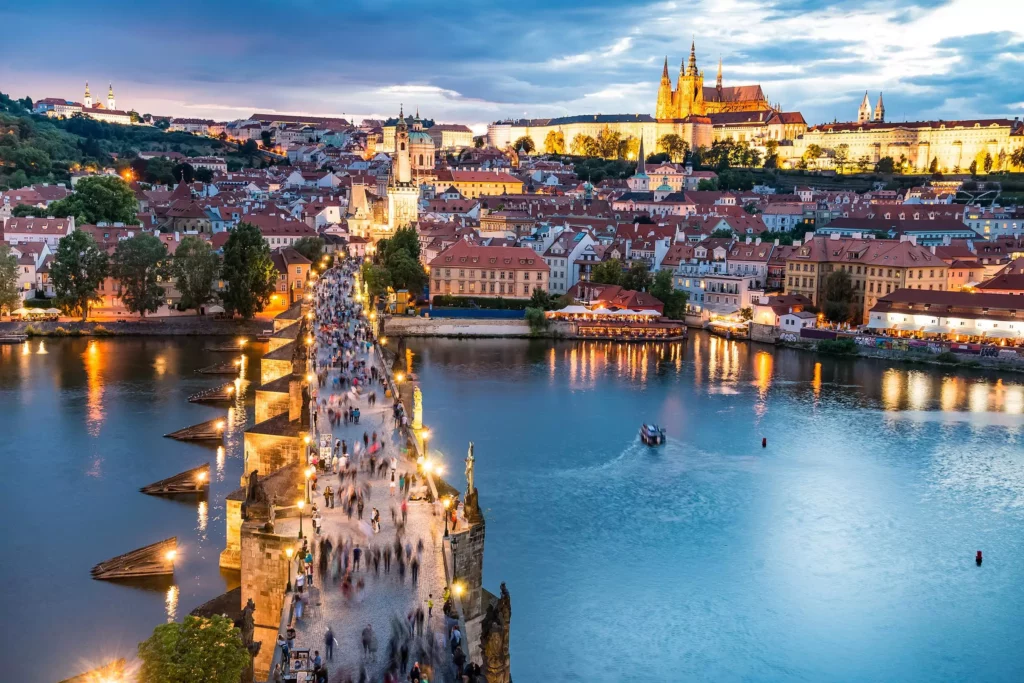 Prague, with its Gothic architecture and vibrant nightlife, is an exciting summer getaway. Wander around the historic Old Town, and make sure to visit Prague Castle. For a taste of local cuisine, try 'trdelník' (a sweet pastry) or 'svíčková' (marinated sirloin) at a local 'hospoda' (pub). The Czechs, while seemingly reserved, are friendly and engaging once you strike up a conversation.
Remember, traveling is about immersing yourself in new cultures, tasting new cuisines, meeting locals, and making unforgettable memories. As you traverse these European cities, be open to impromptu experiences, make local friends, learn a few phrases in the native language, and always treat the places you visit with respect. Happy traveling!